December 12, 2019
Different Mouthpieces & Pods | Joyetech eGrip Mini Kit 420mAh
I've been waiting for new devices by Joyetech for quite a while? Lately, they just released the Joyetech eGrip Mini – a brand new pod system. I think it has the makings of the best pod vape of 2019. Here are more details about it.
Joyetech eGrip Mini Kit looks rather beautiful as it features two side panels finished with IML technology. And it can fit well in your hand thanks to its rounded edges. Powered by a built-in 420mAh 751835 battery, it is draw-activated and has a constant power output of 13W, very easy to use. When the battery is low, you can charge it up via a Type-C USB port on the side of the device. A full charge won't take too long at a rate of 800mAh and there is an LED indicator light above the port which will show the battery level clearly. For safety, the eGrip Mini also comes with a range of safety features, so there is nothing to worry about.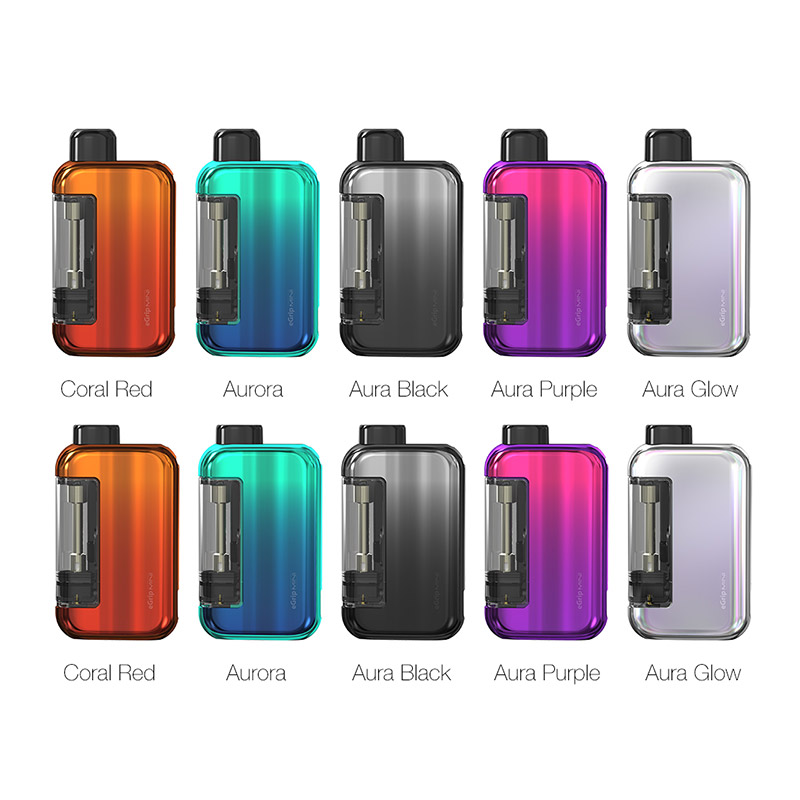 As for the pods, they are available in two versions. Both can hold up to 1.3ml of e-juice and are switchable from the side of the device. However, the coils inside these pods are different. One version comes with a 1.2ohm Ni-Cr coil while the other works with a 0.5ohm mesh coil, which can meet your different vaping needs. At last, Joyetech designed two different types of mouthpieces to match with the two pod versions, this adds a lot to the airflow experience. All in all, the eGrip Mini is really fantastic!
You may also like: smok fetch pod near me
Parameters as below
Size: 10 x 39 x 71 mm
Battery Capacity: 420mAh
Output Wattage: Max 13W
Power Mode: Constant Power Output
Cartridge Capacity: 1.3ml
Resistance: 1.2ohm Ni-Cr Cartridge and 0.5ohm Mesh Cartridge
Charging Port: Type-C Port
Color: Coral Red, Aurora, Aura Black, Aura Purple, Aura Glow
Related blog: A Perfect Match For Uwell Nunchaku 2 Mod-SMOK TFV16 Lite Tank