October 14, 2022
Elf Bar BC5000 Ultra – who produces more consistent flavor
Today we're going to introduce you to the next one-off device from Chinese manufacturer Elf Bar, called the Elf Bar BC5000 Ultra.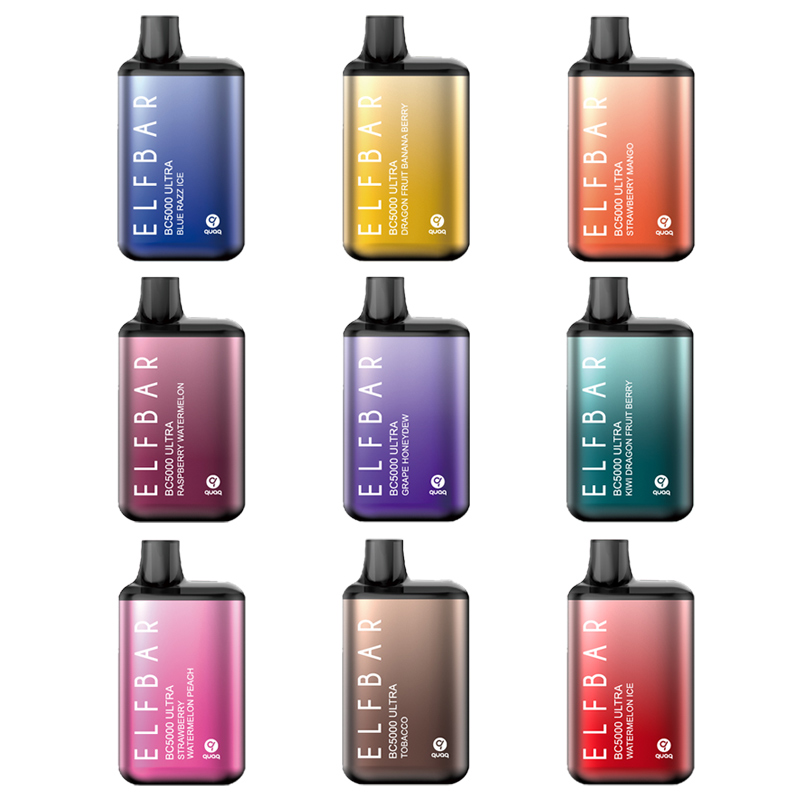 Features:
Dimensions: 79mm * 41mm * 19mm
Material: SS+PCTG
Battery: 650 mAh
Charging: USB Type-C
Volume: 13 ml
Fortress: 20 mg / 50 mg
Number of puffs: 5000
Elfbar, a popular developer of disposable vape devices, showed off its new product. The BC5000 Ultra Devices gain considerable autonomy, a traditionally broad flavor palette, and a newer, more efficient mesh evaporator.
The BC5000 Ultra Disposable features the manufacturer's proprietary design and a compact and ergonomic body with streamlined edges.
Manufacturers use stainless steel and food-grade plastic PCTG as the main manufacturing materials. The choice of flavors is currently limited to fifteen choices.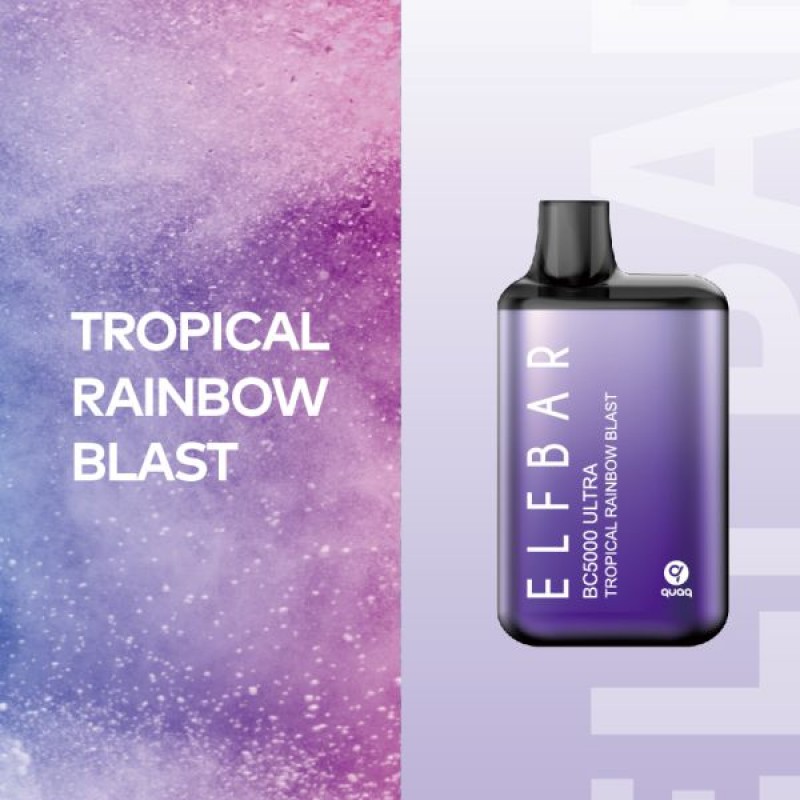 The Disposable device's battery pack contains a 650 mAh battery. To complement the autonomy, a modern USB Type-C charging port is provided at the end of the device.
The built-in cartridge provides a liquid volume of 13ml and its strength can be 20mg or 50mg. Steam and flavor will be produced by the new QUAQ Tech mesh coil for improved flavor, more puffs and higher performance.
Related disposable kits info:
blue razz slushy
us warehouse