January 11, 2022
First Look: Is it a fruitful collaboration for OXVA Unibox PnM kit?
Today the ends in a novel and totally interesting way – the first full-fledged box model of the OXVA brand, which has grown significantly over the last calendar year.
The designer of the well-known company VAPX was also involved in the project – hence the name of the kit is OXVA VAPX Unibox PnM Pod Mod Kit.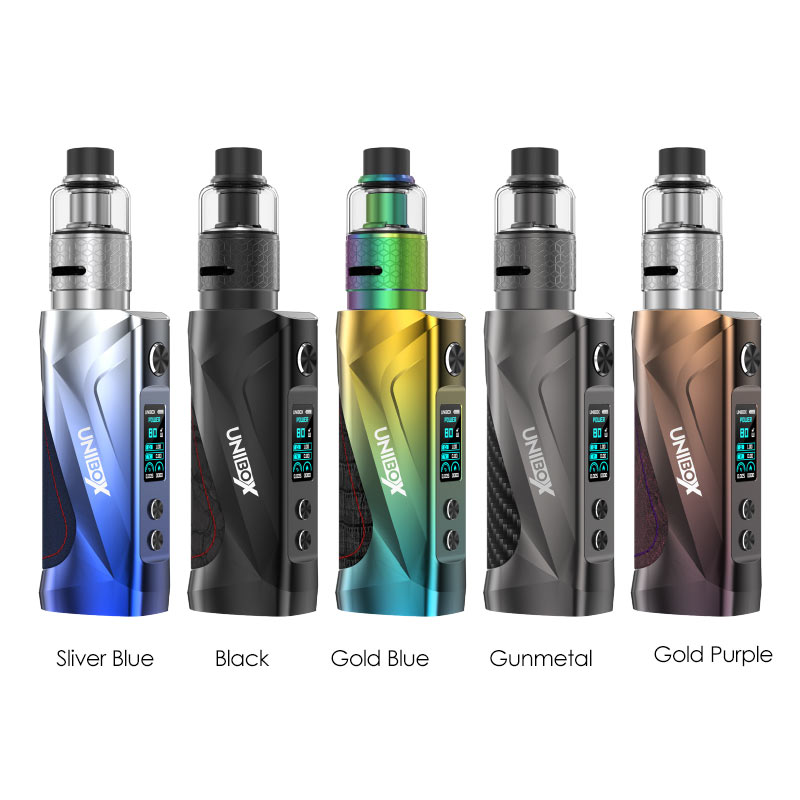 Parameters
Dimensions: 89 x 39 x 29mm
Weight: 144g Case
material: zinc alloy
Power supply: 1 x 18650
Power: 5 – 80W
Voltage range: 0.5 – 9.0V
Operating mode: VW, TC (NI200, SS, TI), VPC, VV
Temperature range: 200 ℉ – 600 ℉ / 100 ℃ – 315 ℃
Supported resistance: 0.08 – 3.0Ω
Let's keep an eye on box mods. As you have already noticed, the statement in the inscription can be considered completely reasonable, since the design of the new project is largely related to the corporate design of the box model of the company VAPX.
Size
It could even be said that it was partially copied. Nonetheless, we have a medium sized specimen that is tall enough for "this format". As a design, a fashionable nowadays eco-leather insert and oblique embossed lines on the case are used.
Functions
The novelty is protected according to the IP68 standard – from dust / moisture / rough handling. The device starts in five different color options – the classic in the minority. The landing pad is steel, the landing margin, of course, is not all 29mm thick, but it promises to be decent.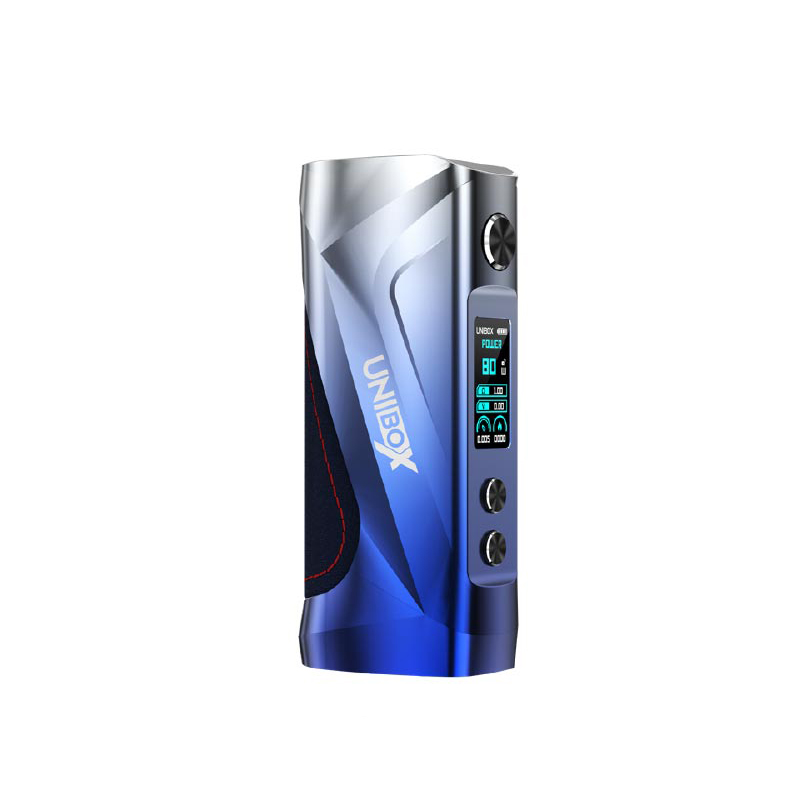 Box Mod
The full control panel is centered on the front end. The large buttons for activation and settings are made of metal; the standard diagonal color display is sandwiched between them. Is the connector for charging new samples located on the bottom of the box mod.
The charging current isn't bad, by the way, and the port itself is covered by a silicone plug. The novelty is powered by an external 18650 battery, access to the compartment is blocked by a screw-down cover with a metal folding key at the bottom of the case. You can click here to learn more: https://vapesourcing.com/oxva-vapx-unibox-pnm-kit.html
Other kits we recommend you:
nord 2 coils
the uni pro