IQTE Tornado Vape Disposable Vape Pen Device 10000 Mouth 950mAh comes pre-filled with 22ml of 15mg silky nicotine salt e-liquid.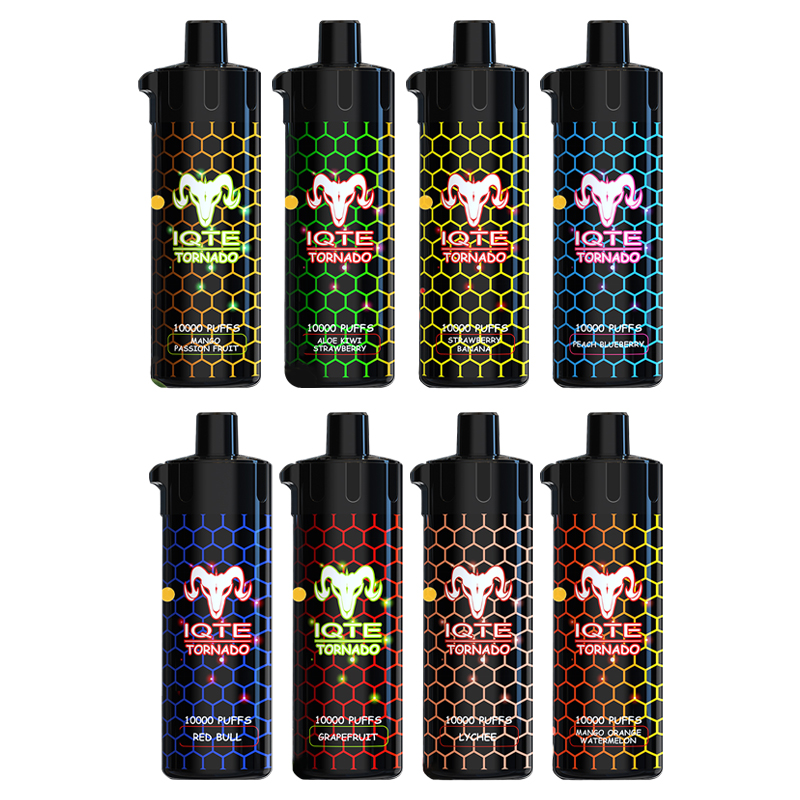 SPECIFICATION
Size: 32*109mm
Puffs: 10000
Capacity: 22mL
Battery: Rechargeable disposable kit 850mAh
Charger: USB Type-C
Nicotine Strength: 1.5%
Nicotine Type: Freebase
Heating Element: Mesh Coil
Draw-Activated Firing Mechanism
Airflow: Adjustable
It is powered by an 950mAh battery and is good for around 10000 puffs per device.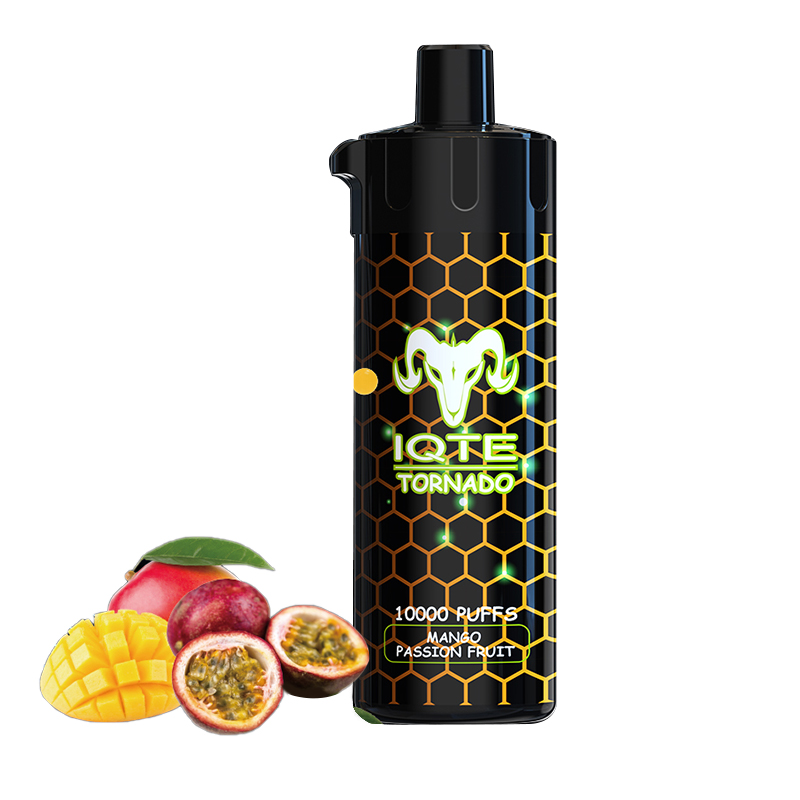 Airflow control lets you choose the position that suits you best, and it features a rechargeable Type-C port on the bottom of the unit to ensure you're always drinking every last drop of juice in the vape tank.
Related kits you may prefer:
juice head blueberry lemon
naked crisp menthol