July 27, 2022
Is DOVPO Limpid Pod kit the "first" pod system kit?
Mid-week update for the youngest section – the pod-systems section. Today we have two novelties, and even in their role, they are the simplest and therefore the most accessible and bulky – DOVPO Limpid Pod kit.
Let's start with the upcoming release. The last is expected to be in the DOVPO company's camp, which has rarely "done" such devices.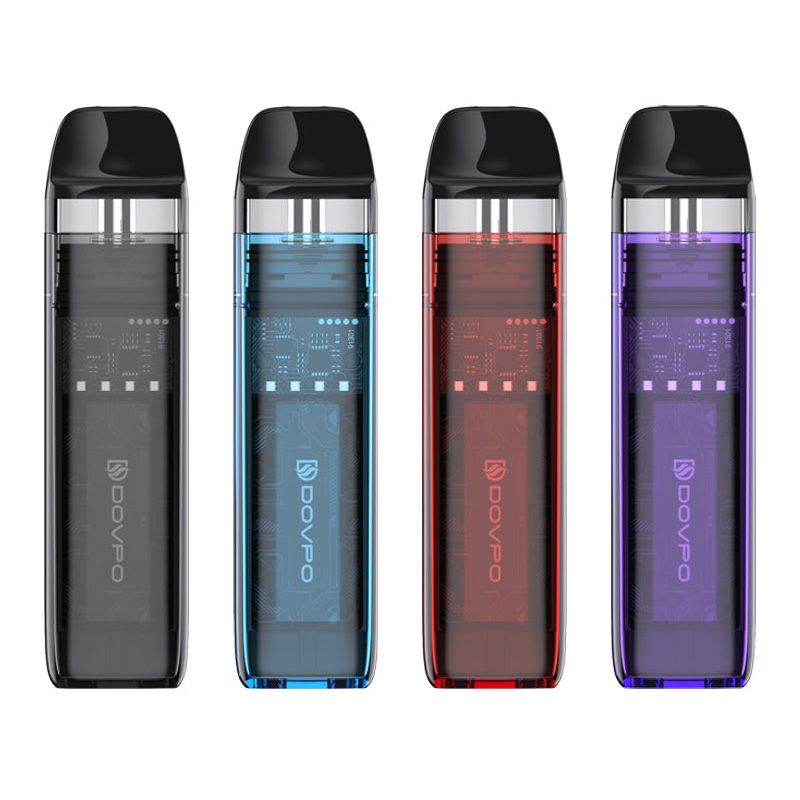 Parameters
Dimensions: 100.2 x 24.9 x 14.7mm
Weight: 37g Body
material: plastic
Power supply:built-in 800mAh
Cartridge capacity: 2.0ml Vaporizer
resistance: 1.0Ω
Power: 15W
Operating mode: Power
However, even this flint can't help but be offered a chance to take a piece of the pod market. There's very little information on the subject – so don't blame me – let alone anything special.
So, at your discretion, the manufacturer's first experience in this field. The emergence of dovpo novelty, although simple, is not without personality.
Completely plastic, which means a lightweight body, made of translucent material. From below the latter can be seen electronic "guts", logos and even pod cartridges.
The size isn't the biggest – it's average. The starting color palette for design options is small, but very messy – just summer. The device uses a cartridge system with a built-in vaporizer.
Furthermore, the latter is presented as a single copy. Refueling is quick – top, the mouthpiece is flat and the capacity is usually small. The developers did not pay attention to adjusting the intensity of the crunch.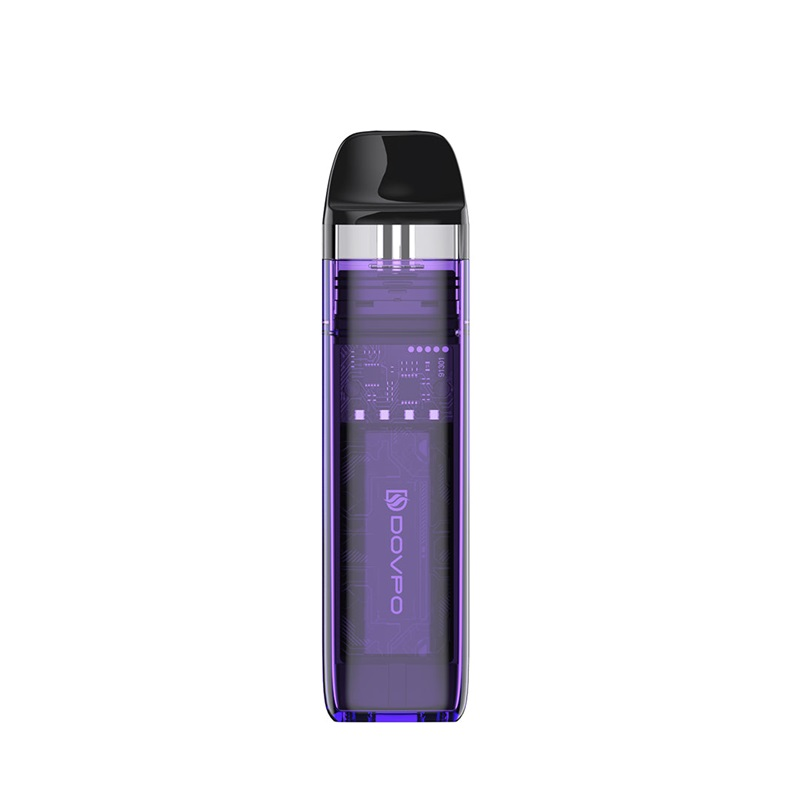 The novelty is powered by a high-capacity built-in battery. Granted, they didn't even consider fast charging for the latter – the pod system would take over an hour and a half to replenish its power.
Thank you at least for the current sample connectors for this event and for the appropriate cables in the box.
Other kits we recommend:
naked 100 air bar box disposable vape pen
lost mary os5000 longest lasting disposable vape