May 30, 2023
Is Smok Nord C Vape A Powerful Pod Kit?
The highly anticipated Smok Nord C Pod Kit is now available, and in my opinion it will revolutionize our vaping experience. With its sleek and compact design, this little powerhouse is shaped like a short and flattened cylinder, making it comfortable to hold and easy to slip into your pocket.
Available in solid black and white colors, or for the bold at heart, there are stunning gradient designs that boldly incorporate rainbow hues, covering all your lucky color possibilities. Equipped with a 0.69″ OLED screen on the side, this pod system kit allows for easy navigation and provides you with all the necessary information at a glance. The durable zinc-alloy chassis material ensures long-lasting quality, making it a reliable choice for your vaping needs.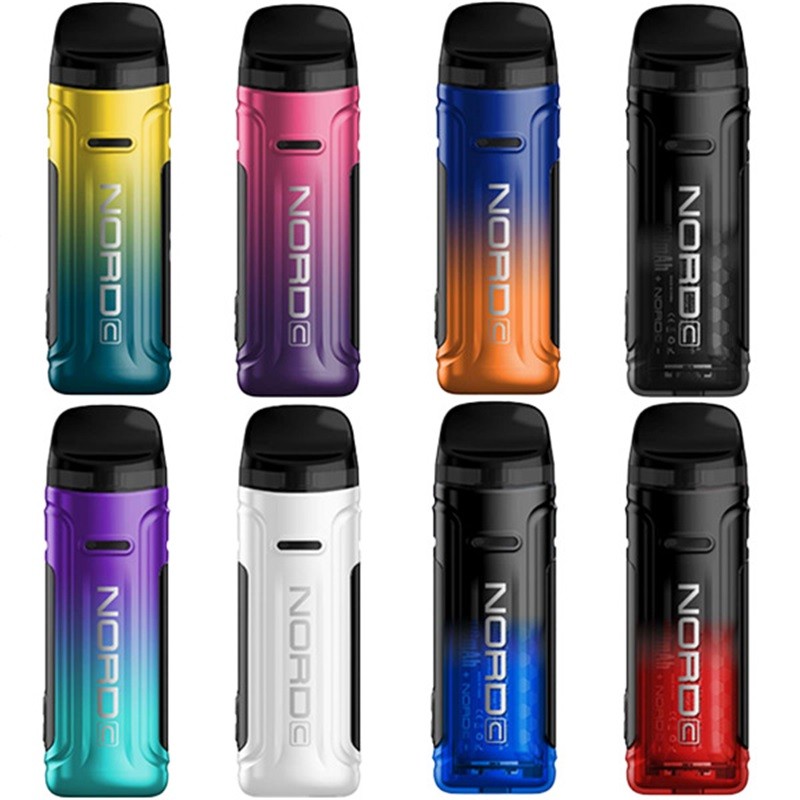 But don't let its size fool you! The smok nord C pod kit packs a punch when it comes to features. With a powerful 1800mAh battery and a wattage range of 5-50W, it ensures a long-lasting and customizable vaping experience. The top-fill system, button-activated firing mechanism, and adjustable airflow switch cater to both MTL and RDL vaping preferences.
Convenience is key. It is compatible with the 4.5ml nord C pod cartridge and the RPM 2 coil series, giving you a wide variety of options to suit your vaping style. The magnetic connection ensures a secure fit and hassle-free pod changes.
In conclusion, the Smok Nord C Pod Kit is a must-have for any vaping enthusiast. Click here to order vapes online.
Similar products include the following:
waka 6000 kit
geekvape h45 classic kit