February 13, 2023
Outstanding Effect-Eleaf iJust P40
The Eleaf iJust P40 Pod Mod Kit is a compact, stylish and powerful vape device that offers a satisfying vaping experience. With a 1500mAh battery and 40W output, the iJust P40 provides ample power for a day's use without requiring frequent recharging. The device features a sleek design that makes it both visually appealing and comfortable to hold.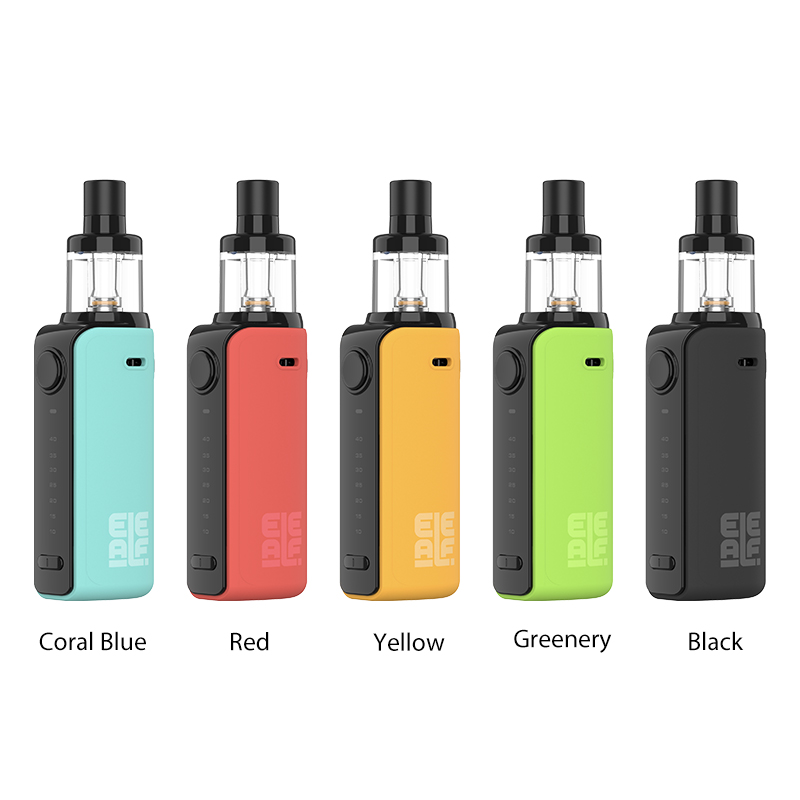 One of the standout features of the iJust P40 is its compatibility with Eleaf's popular GTL coils. The GTL coils are known for their robust flavor and vapor production, and the iJust P40 takes full advantage of that. The kit includes two GTL 0.4ohm coils, providing plenty of options for finding the perfect vape for you. The coil design is also highly efficient, providing long-lasting performance and consistent vapor production.
The iJust P40 is also designed to be user-friendly. It features an intuitive firing button and two adjustment buttons, making it easy to customize the output to your liking. The device also has a clear and easy-to-read display that provides real-time information on the battery life, wattage, and resistance. The pod mod also has a USB-C charging port, making it easy to charge the device quickly and efficiently.
One of the biggest benefits of the iJust P40 is its compact size. Despite its powerful performance, the device is small and lightweight, making it an excellent option for vapers on-the-go. The device also features a secure and leak-proof pod system, ensuring that your e-liquid stays in the device and doesn't leak out. The pod is also easy to fill, and it has a large e-liquid capacity of 4.5ml, so you won't have to refill it often.
The iJust P40 is also highly versatile, making it an excellent option for a wide range of vapers. It has a wattage range of 1W to 40W, so you can easily adjust the output to suit your preference. The device is also compatible with a variety of e-liquids, including nicotine salts, giving you the freedom to choose the e-liquid that's right for you.
In conclusion, the Eleaf iJust P40 Pod Mod Kit is an excellent option for anyone looking for a compact and powerful vape device. Its combination of stylish design, robust performance, and user-friendly features make it an excellent option for both new and experienced vapers. Whether you're looking for a powerful device for your daily vaping, or a compact and portable option for when you're on-the-go, the iJust P40 is an excellent choice.
You may also like:
vessel cone
HHC Edible High Potency Strawberry Burst Gummies
Recommend Related Reviews: https://herbsourcing.com/what-are-the-benefits-of-the-nicotine-free-vape-elf-bar-bc5000/