February 8, 2023
R and M Legend 10000 puffs Review-With Newest Mesh Coil
Today, I want to introduce you the R and M Legend Disposable. R and M Legend comes in a sleek, racy package that dispenses around 10000 puffs of delicious vape juice through a food-grade mouthpiece that is as soft as it is comfortable and safe.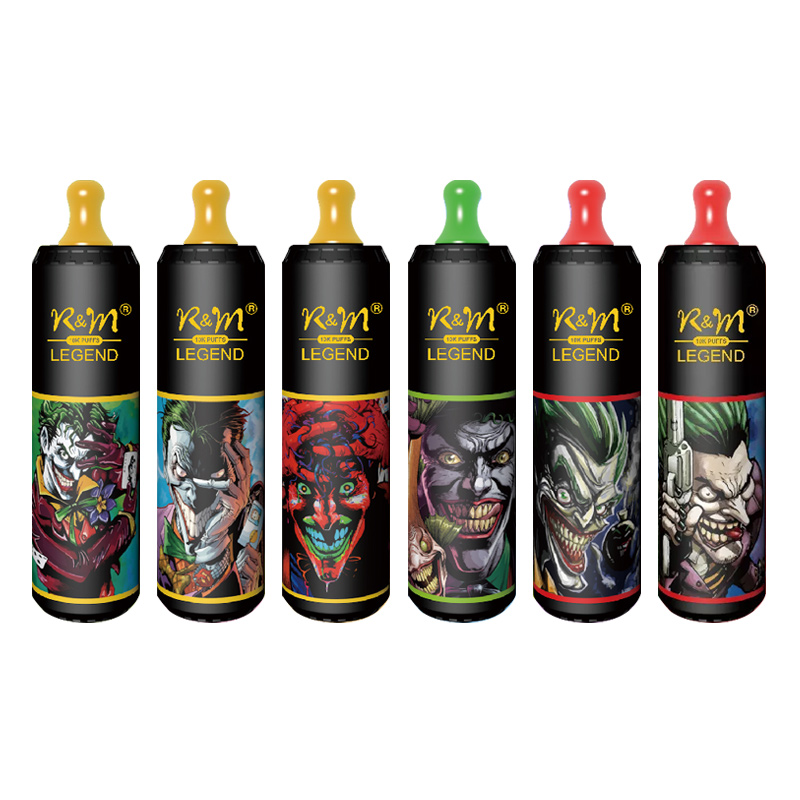 The new R and M Legend disposable vapes online sale has a 20ml pre-infused vape oil with 5% nicotine salts for a crisp taste. It can be recharged via type c for a long-lasting day's charge, and with the mesh coil, your taste buds will enjoy it even more.
R and M Legend Disposable Vape SPECIFICATION
Puffs: 10000
Battery: Rechargeable 650mAh
Charging: USB Type-C
E-liquid Capacity: 20ml
Nicotine Strength: 5%(50mg)
Nicotine Type: Nic Salt
Heating Element: Mesh Coil
Draw-Activated Firing Mechanism
There are many flavors for you to choose from:Grape Ice, Blueberry On Ice, Strawberry Watermelon, Kiwi Passionfruit, Lush Ice, Gummy Bear
Welcome to vapor sales online to buy.
You may also like: