SMOK Nord X Kit is a new member of the Nord series. Nord X has a built-in 1500mAh battery that can provide up to 60 watts of power, with a power range of 5W-60W. Nord X will allow you to smoke without worry all day.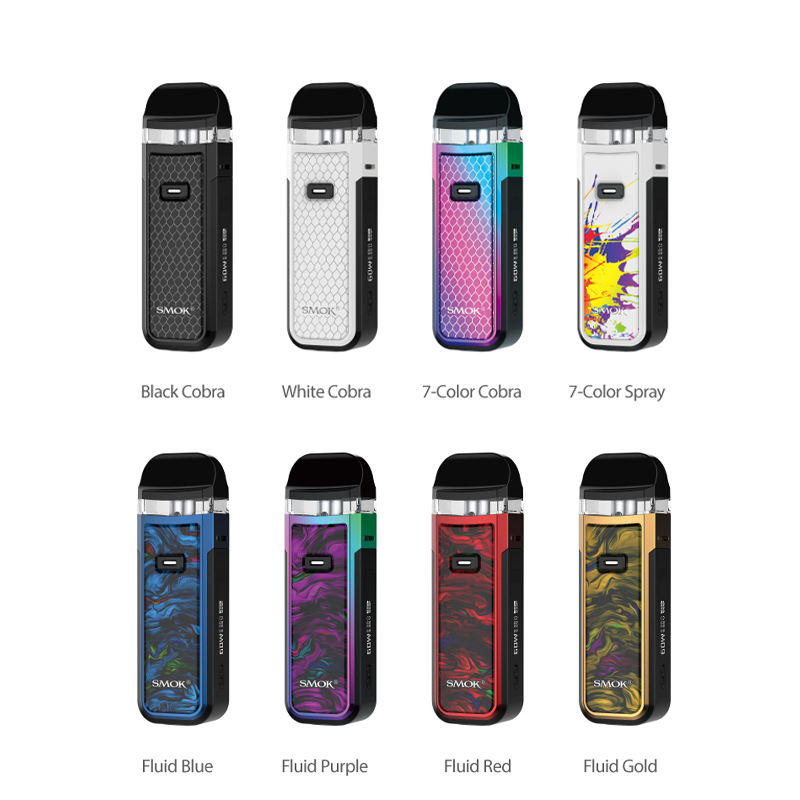 Parameters:
Diameter :100mm x 31mm x 23mm
Capacity: 6ml
Battery Capacity:1500mAh built-in
Output Wattage: 5W-60W
Resistance Range: 0.2ohm-3.0ohm
Charging Port: USB Type-C
Output Voltage: 0.5-4V
Coils:RPM 2 Mesh 0.16ohm Coil, RPM Mesh 0.4ohm Coil
Charging Current: Max 1.2A
Filling Method: Side Filling
The two matching pods are equipped with RPM 2 grid 0.16Ω coil and RPM grid 0.4Ω coil, which can hold 6ml of e-liquid to ensure long-lasting atomization and reduce frequent filling.
IP67 rated equipment can withstand 15 cm to 1 meter of water for 30 minutes, and has dustproof (IP67) and shockproof functions to prevent dust from entering and accidentally falling. The Pod system has an unprecedented 6 ml e-liquid capacity, which can play a great role.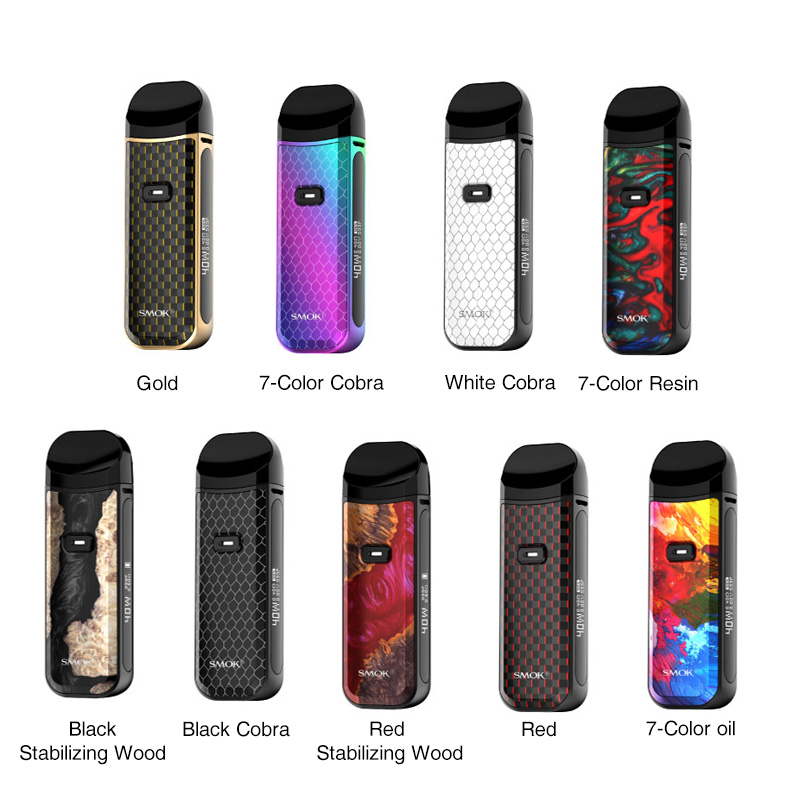 It is designed with a transparent area through which you can clearly see the e-liquid level to better view the e-liquid consumption. Two pods can accommodate RPM 2 Mesh 0.16ohm coil and RPM Mesh 0.4ohm coil, and support RPM 2 and RPM series coil options.
Smok Nord 2 Kit retained the same form factors of the previous version to keep the original. From the aspect of appearance, there're fewer differences between the two generations.
On the contrary, Smok Pozz X Kit features fairly different form factors that have never been unveiled before. Its shape is more on the streamlined side, and the design at the bottom is more rounded to deliver a much better grip feeling.
Besides, there're barely differences in dimension. If you don't mind, you can directly ignore the size difference. But if you take them both in hand, you will find Smok Pozz X Kit is much heavier. Although they share a similar size construction, the Pozz X Kit is almost 20 grams heavier than Nord 2 Kit.
Related pod you may like:
moti s lite review
vaporesso gtx one kit review