September 21, 2022
SMOK RPM 100 POD kit – increased power and external battery
The second promised guest "repeated the fate of the last" in many ways. Maybe I'll focus your attention on the differences between the versions – we'll just touch on the main points in passing – 
SMOK RPM 100 Kit.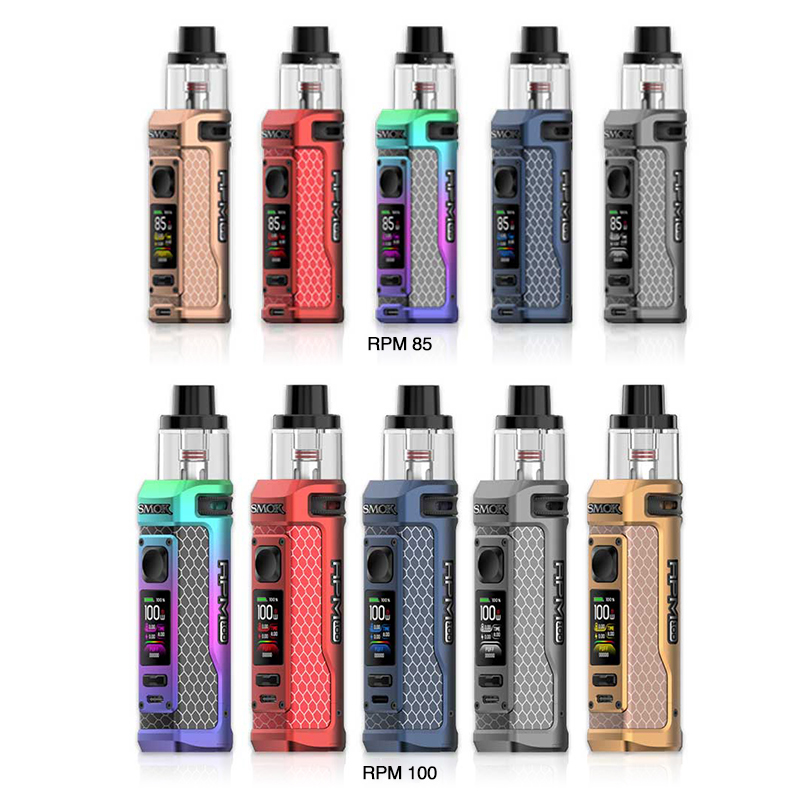 Parameters
Dimensions: 136 x 36 x 29mm
Weight: 136g Body
material: zinc alloy + plastic
Power supply: 1 x 18650 / 20700 / 21700
Cartridge capacity: 6.0ml Vaporizer
resistance: RPM 2 / RPM 3 coils
Power: 5 – 100W
Voltage range: 0.8 – 4.0V
Operating mode: VW
Supported resistance: 0.15 – 2.5Ω
This new look exactly replicates the design of its predecessor and therefore also the corporate style of the brand. However, the form factor of these devices is the same – a slender bar. Dimensions vary only in height – our hero is 7.5mm tall.
The weight is certainly not as great as that of a colleague, but it's also far from a drop. The design is "loaded" with elements; plastic inserts with geometric patterns are used as decoration. The starting palette of color options repeats the range of the same name.
Complete with removable cartridges, enviable capacity, integrated mouthpiece. Refueling is quick-top-slide design. There is child protection – everything is the same as the model RPM 85. The pod mod kit is also powered by two types of replaceable evaporators – RPM 2/RPM 3.
Even in the kit there will be several instances of the same RPM 3 series Asia-Europe, whose heating elements are made of in the form of a grid. The separately sold copy for RPM 2 evaporators can also be used here.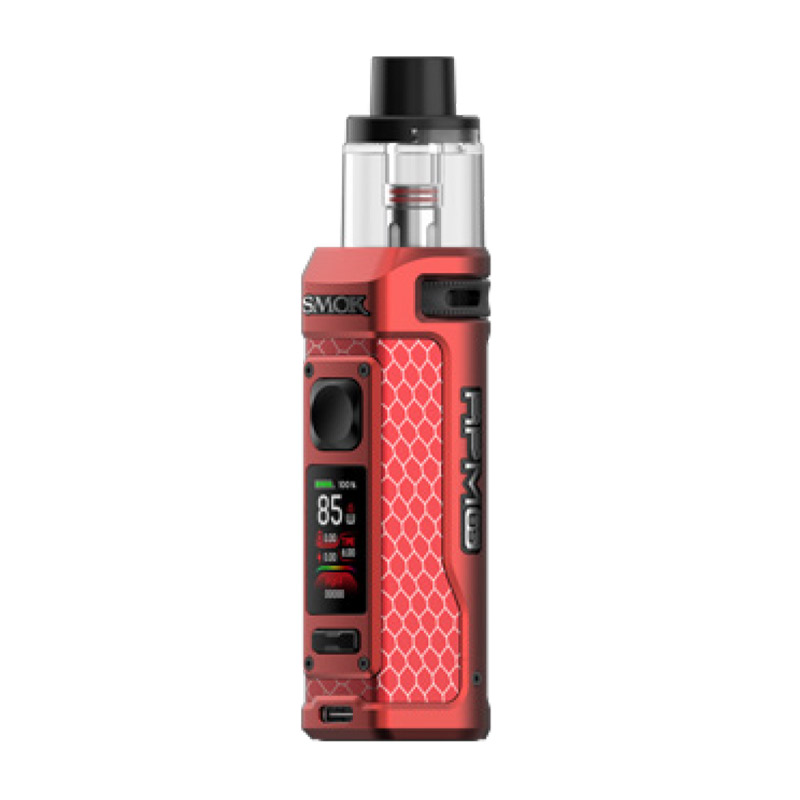 Adjustment of the tightening strength is again provided – a rotating ring with infinite travel, located in the upper part of the body. The latter has a full-fledged control panel. The start button is rather large, with a convenient anatomical notch.
Below is a color display of the standard diagonal line, with two adjustment and control keys at the very bottom. The difference in version cuts is in the placement of the charging connector – in this case it's much taller. The current flow in it is similar, but "in this case" very fast.
Perhaps the most fundamental difference in this Smok new version is the power supply – external batteries in the three most popular sizes. The smaller of them is paired with the full adapter.
Other kits you may prefer:
order kangvape online
h20 esco bars lassi Illinois