November 12, 2019
The Updated Version Of Dead Rabbit | Hellvape Dead Rabbit V2 RDA 24mm
If you've ever used the Dead Rabbit RDA by Hellvape, then I think you won't wanna miss out on the RDA we'll be covering in this article. Speaking of which, you might have guessed something. Yes, it is the Dead Rabbit V2 – the updated version of the original Dead Rabbit. Just buy from the vapesourcing online store if you like it.
Hellvape Dead Rabbit V2 RDA is still designed in collaboration with Vapin Heathen. Basically it keeps key features of its predecessor but also sports a bunch of different improvements. As we can see, the airflow inlets are also angled down to make themselves to be set higher, which can reduce leakage effectively. However, the airflow inlets have slot or honeycomb options this time. Although many other RDAs have this type of airflow design, we are happy to see it on the Dead Rabbit V2 because it's super smooth.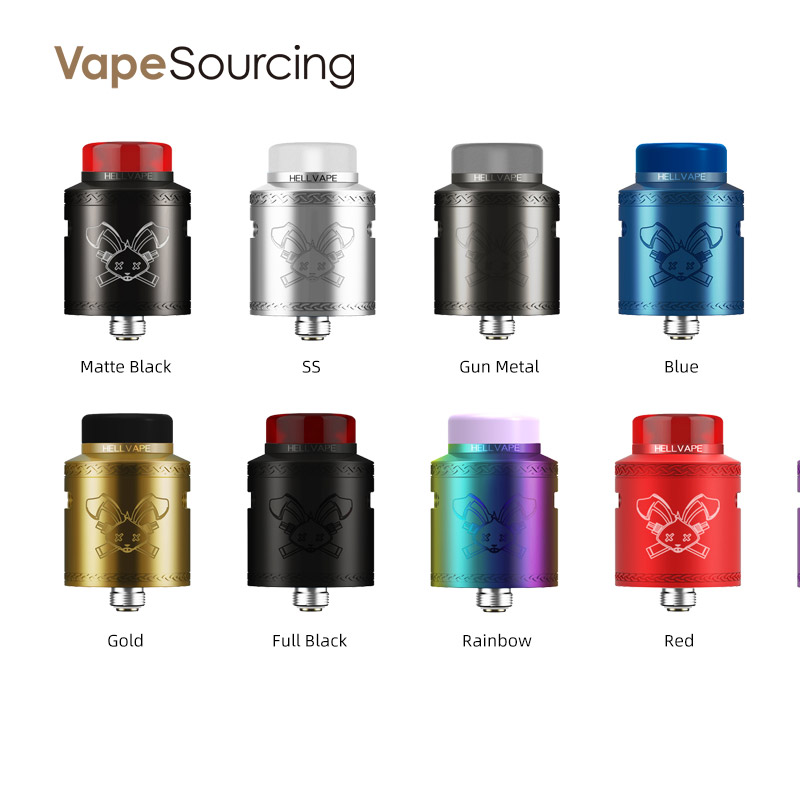 Moreover, Dead Rabbit V2 has a barrel lock and slide feature, just like the Drop Dead RDA. This kind of design allows you to align the airflow inlets directly with your coils when adjusting the airflow. Another prominent improvement is the build deck, it still features rabbit ear posts which are nice and easy to build on but these posts are physically bigger with larger holes to allow beefier coil builds. At last, this RDA is even better to be used with squonk mods now since there is a deeper juice well. Anyway, the Dead Rabbit V2 is worth a shot.
You may also like: Topside Dual Mod $58.99
Parameters as below
Size: 24mm diameter
Airflow: Top adjustable airflow-slot or honeycomb airflow inlet options
Drip tip: AG+ Anti-bacterial 810 drip tip
Deck: Single/Dual coil rabbit ear post deck
Pin: Standard positive pin and BF squonk 510 pin
Color: Full Black, SS, Gunmetal, Rainbow, White, Blue, Gold, Purple, Red, Matte Black
Related blog: Guides To The Dovpo Topside SQ Mechanical Squonk Mod