October 8, 2022
Uwell Sculptor Pod kit – antique little thing
The Pod system isn't going to let us go – manufacturers seem to have gone "crazy" – release, literally, one after the other – Uwell Sculptor Pod Kit.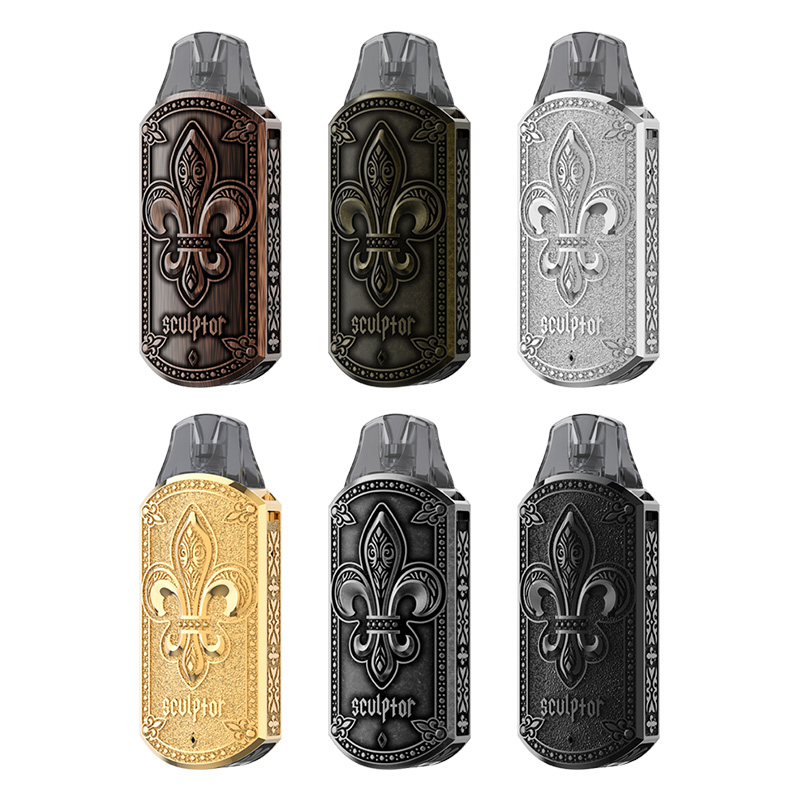 Parameters
Dimensions: 77.1 x 32.6 x 15mm
Weight: 47g Body
material: zinc alloy + plastic
Power supply: built-in 370mAh
Cartridge capacity: 1.6ml
Evaporator resistance: 1.6Ω
Power: 5 – 11W
Operating mode: Power
Protection: low / high resistance, overheating, short circuit, overcharge / overdischarge
Connector type: magnetic
Frankly, we didn't even have time to cover all the new projects on time – I don't even remember the last time something so rich happened.
So the day kicked off with a novelty from the Uwelltech brand, which recently devoted all of its "free time" to pod systems quite literally.
Today we will get acquainted with a new range of equipment that has the potential to be the "ultimate dream" of any antique dealer.
The novelty's appearance is very original – most importantly, it resembles a kind of medallion. The main body is decorated with engraved ornaments or some sort of embossed coat of arms.
This pod vape system looks like a piece of jewelry, especially considering it can be worn around the neck. However, the size of the device is fairly modest, and even with its all-metal case, it's not the heaviest.
Very modest capacity replaceable cartridges that can be refilled from the side – not a quick option. Built-in evaporator – material FeCrAl, heating element made in grid form.
The mouthpiece is flat and provides no tightening strength adjustment. The main interface is buttonless – activated by screwing.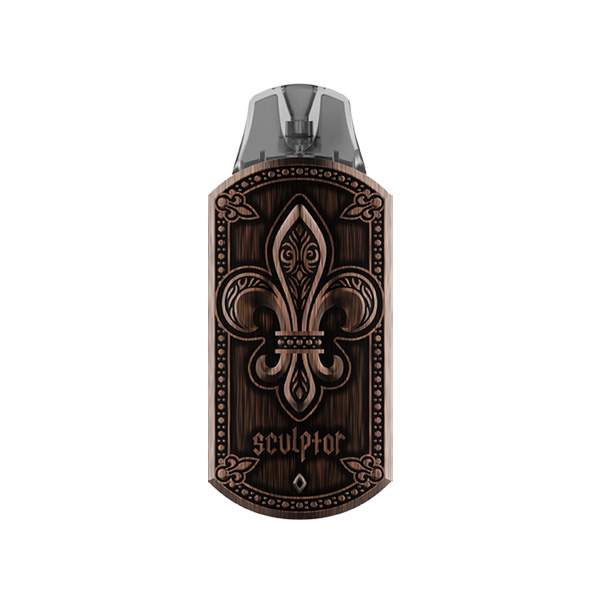 An LED event indicator is provided – an inconspicuous "dot" on the bottom of the front panel. The battery on board is naturally built-in, and its capacity is of course modest – "matching" the unit's compact size.
Alas, the charging current is unknown, but the process is unlikely to take more than an hour. The connector used for these purposes is already a modern sample, which is located at the lower end of the Uwell pod system.
Related kits you may prefer:
lost vape orion art
geekvape e100