October 23, 2023
Vaporesso Armour S: A Comprehensive Review
Vaporesso Armour S is a compact and stylish mod, designed to offer a powerful and customizable vaping experience. In this review, we'll take a closer look at its features, performance, and whether it lives up to the Vaporesso brand's reputation.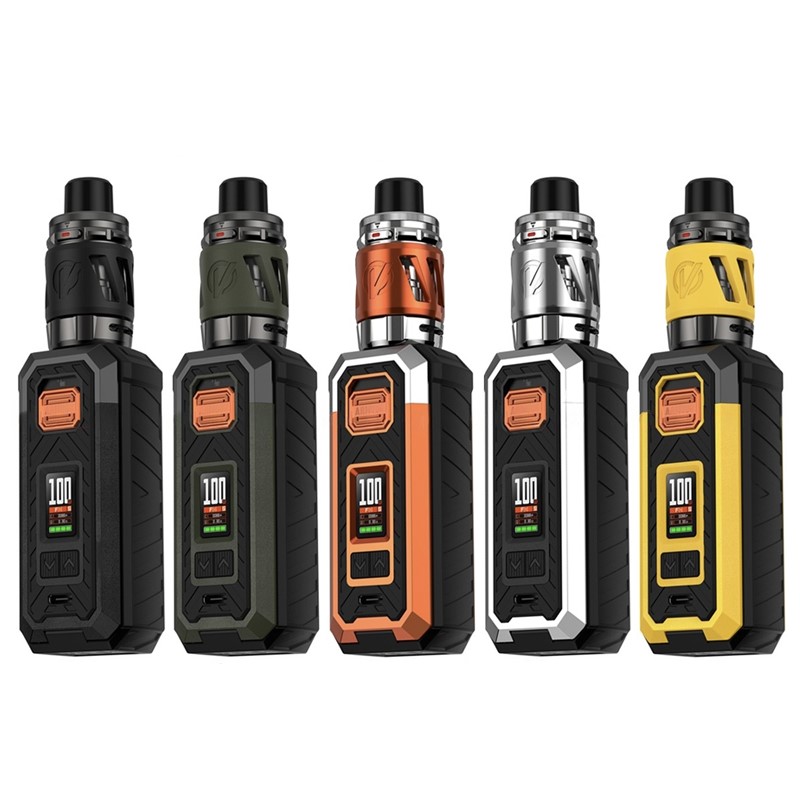 Design and Build Quality
One of the first things that stand out about the Armour S is its sleek and ergonomic design. It's comfortable to hold and carry, making it an ideal option for vapers on the go. The build quality is impressive, with a durable zinc-alloy chassis that can withstand everyday wear and tear.
Performance
The Armour S is powered by a single 18650 battery, providing enough power to reach a maximum output of 100 watts. This wattage range offers flexibility for both beginners and experienced vapers. The device features Vaporesso's AXON chipset, known for its rapid firing speed and reliability. Users can expect quick and consistent power delivery.
User-Friendly Features
Vaporesso is known for its user-friendly devices, and the Armour S mod is no exception. The device has a user-friendly interface with a bright and easy-to-read 0.96-inch OLED screen. Navigating through settings and adjustments is straightforward, thanks to the responsive buttons.
One standout feature is the Pulse Mode, which provides a consistent and satisfying vaping experience by maintaining the wattage output during your puff. This mode enhances flavor and vapor production, making it a favorite among vapers.
Customization
The Armour S offers a range of customization options. In addition to the standard Variable Wattage (VW) mode, it includes Variable Voltage (VV), Temperature Control (TC), and Custom Curve of Wattage (CCW) and Custom Curve of Voltage (CCV) modes. This level of customization allows users to fine-tune their vaping experience to their exact preferences.
Tank Compatibility
The device features a 510 connection, making it compatible with a wide range of tanks and atomizers. Whether you prefer sub-ohm tanks, RTAs, or RDAs, the Armour S can accommodate your choice. This versatility ensures you can pair the mod with your preferred tank for a truly customized experience.