January 11, 2023
VTV Crazy Rechargeable Disposable Vape – finish the last drop of the e-juice
VTV Crazy vape Rechargeable Disposable Vape Pen Device 8000 Mouth 650mah is here. The device is covered with leather, can be charged via Type-C cable, and has an automatic firing mechanism for a relaxing vaping experience.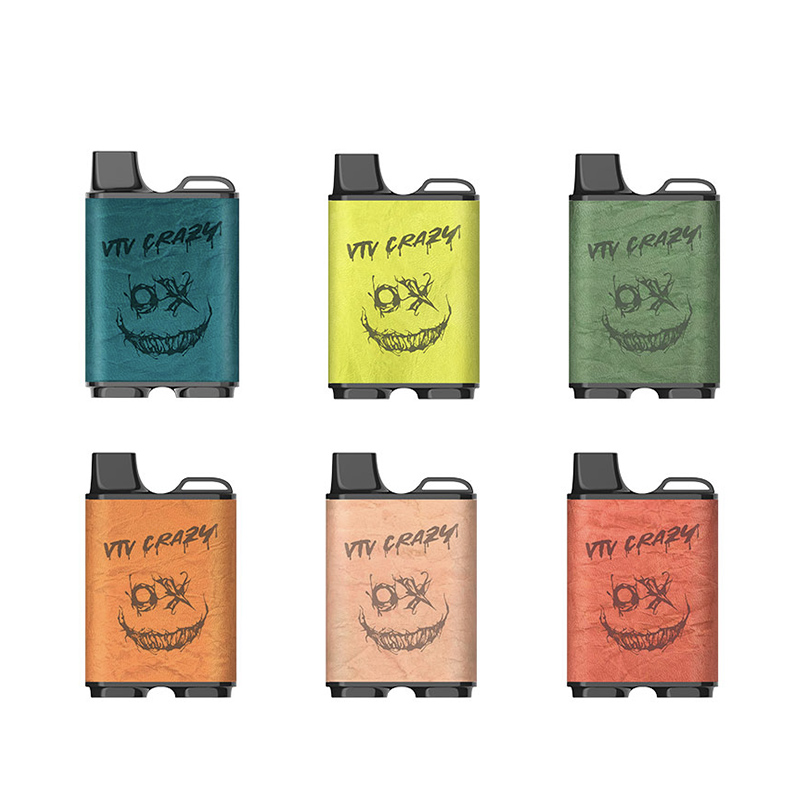 Specifications:
Product name: VTV Crazy Rechargeable Disposable Vape Pen Device
Brand: VTV
Size: 21.7mm (Thickness) x 55.7mm( Width) x 90mm( Length)
E-liquid capacity: 20ml
Resistance: 1.0 Ω
Battery capacity:600mAh
PUFFS:8000Puffs
Nicotine:0% 2% 3% 5%
The charging port on the bottom of the device ensures that you always use up the last drop of e-juice in the tank. It contains 20ml of 0% 2% 3% 5% nicotine salt e-juice for up to 8000 puffs. There are 10 flavors to choose from.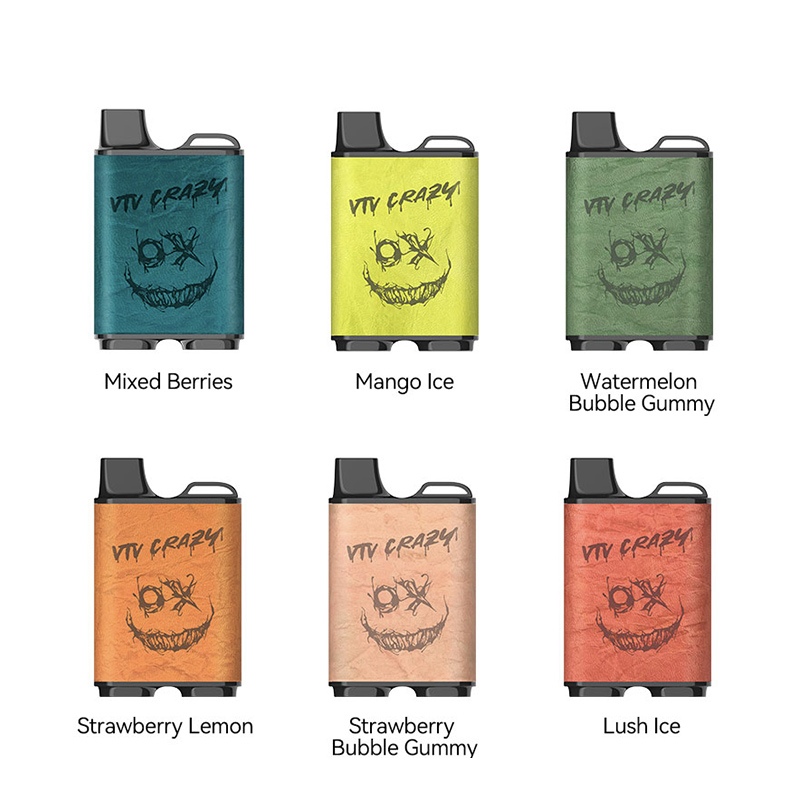 Flavors: Strawberry Bubble Gummy, Watermelon Bubble Gummy, Strawberry Lemon, Mixed Berries, Cotton Candy Ice, Blue Raz Lemonade, Lush Ice, Gummy Bear, Tiger Blood, Mango Ice.
It's a great way to try vaping for the first time, or as a portable vape device to keep with you when you don't want to carry your main device on a night out. This device is powered by Technology. So, you know you're getting a solid device with a great vaping experience. Great variety of delicious food.
Other kits you may prefer:
koko tenet
best elf bar flavors