June 19, 2023
Aloha Sun 7000 Review: Heartwarming Masterpiece
The product I recommended today fully implements the saying "Good service is the most powerful marketing". Aloha sun 7000 disposable vape provides many heart-warming services, for example, it is equipped with an ergonomic suction nozzle and a double anti-slip strip with super practical performance, etc.
Have you ever slipped or dropped your beloved vape due to its compact size? If you choose the aloha sun 7000, I can assure you that such incidents are highly unlikely to occur again. Its sides are covered with prominent small horizontal bars, and there is a wide anti-slip rubber strip in the middle of the front. These features greatly enhance the friction between the vape and your hand, allowing you to hold it more securely.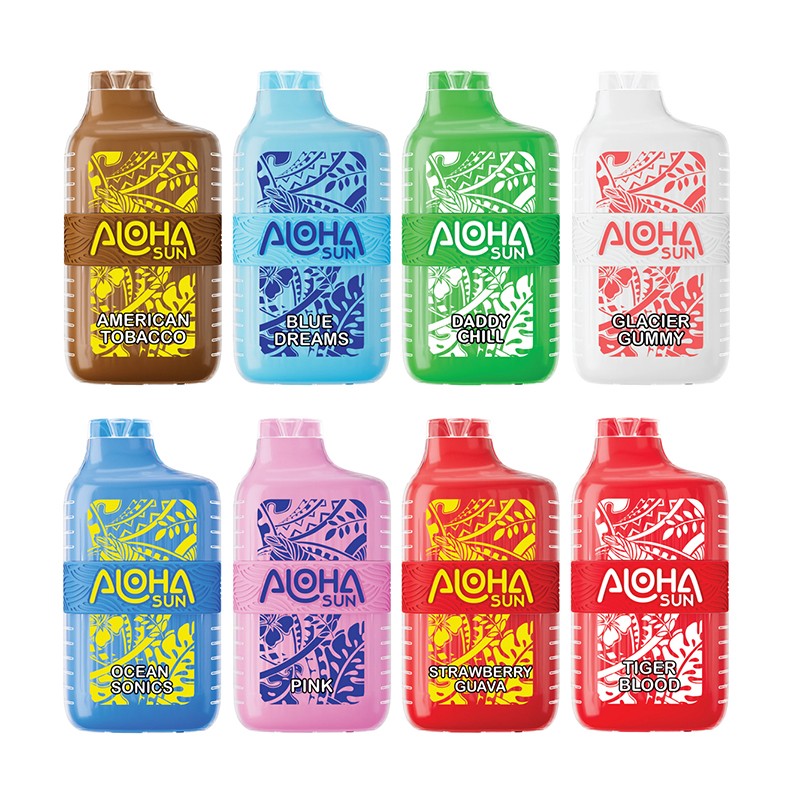 What makes this online vape truly impressive is that these small designs are seamlessly integrated into the overall appearance of the device. The transparent sidebars blend perfectly with the outer transparent layer, while the color of the anti-slip strip in the middle matches the color of the inner body, and even the embedded logo seamlessly merges with the design.
Aloha sun 7000 combines both aesthetics and performance! With its 15ml e-liquid capacity containing 5% nic salt, adjustable airflow, mesh coil, and 650mAh internal battery, it ensures a high-quality and long-lasting vaping experience. With repeated charging, you can enjoy approximately 7000 puffs.
It is a disposable masterpiece that serves me warmly like the sun. In my heart, it is the best disposable vapes USA 2023.
You may also like:
fume 5000 puffs
SnowWolf Compak 7500