November 20, 2023
ELF VPR Ultra 7000: An in-depth review of your ultimate vaping companion
ELF VPR ULTRA 7000 Disposable Vape emerges as a sleek and convenient vaping solution. Combining a minimalist design with a range of functionalities, this device offers an exceptional vaping experience. Here's an in-depth review highlighting its key features and performance: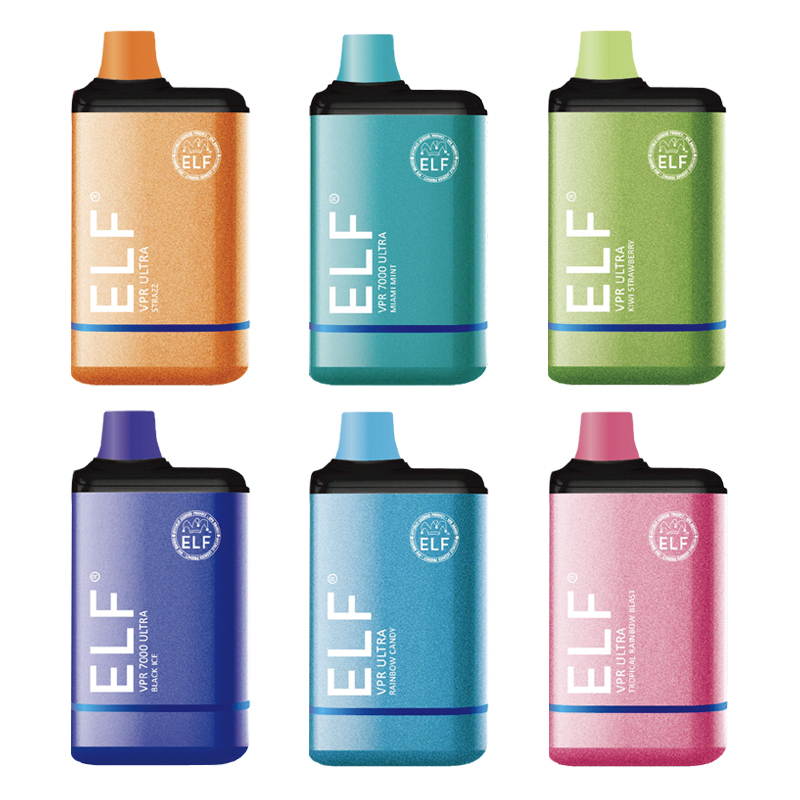 Design and Build Quality
The ELF VPR ULTRA Disposable Vape boasts a plastic casing with a soft-touch texture, delivering a comfortable and ergonomic feel. Its chunky design, asymmetrical mouthpiece, and rounded edges contribute to its sleek appearance and ease of use.
E-Liquid Capacity and Nicotine Strength
Equipped with an impressive 11ml pre-filled e-liquid reservoir containing 5% (50mg) nic salt, this disposable vape caters to users seeking extended vaping sessions. The ample capacity ensures prolonged enjoyment without the hassle of frequent refills.
Battery and Performance
Powered by a rechargeable 700mAh battery, the ELF VPR ULTRA offers extended vaping time, boasting up to 7000 puffs. The integrated mesh coil technology guarantees optimal flavor production, ensuring each puff delivers a rich and flavorful vaping experience.
Ease of Use and Affordability
The device's matte finish and soft-touch texture not only add to its aesthetics but also provide a smooth and pleasant tactile experience. Its affordability and long-lasting nature make it a cost-effective choice for users seeking both quality and convenience.
Final Thoughts
In conclusion, the ELF VPR ULTRA Disposable Vape online offers a harmonious blend of style, functionality, and performance. Its impressive e-liquid capacity, rechargeable battery, and mesh coil technology ensure a delightful vaping experience. The device's affordability and user-friendly design make it an appealing option for both seasoned vapers and beginners looking for a hassle-free vaping solution.