September 27, 2023
ELFWORLD I15 Pro Disposable Vape Kit – Flavorful Convenience in Your Pocket
Hello friends. Today, we're here to discuss the ELFWORLD I15 Pro 12000 Disposable Vape Kit, a pocket-sized powerhouse that's been gaining quite a reputation for its exceptional convenience and flavor-packed performance.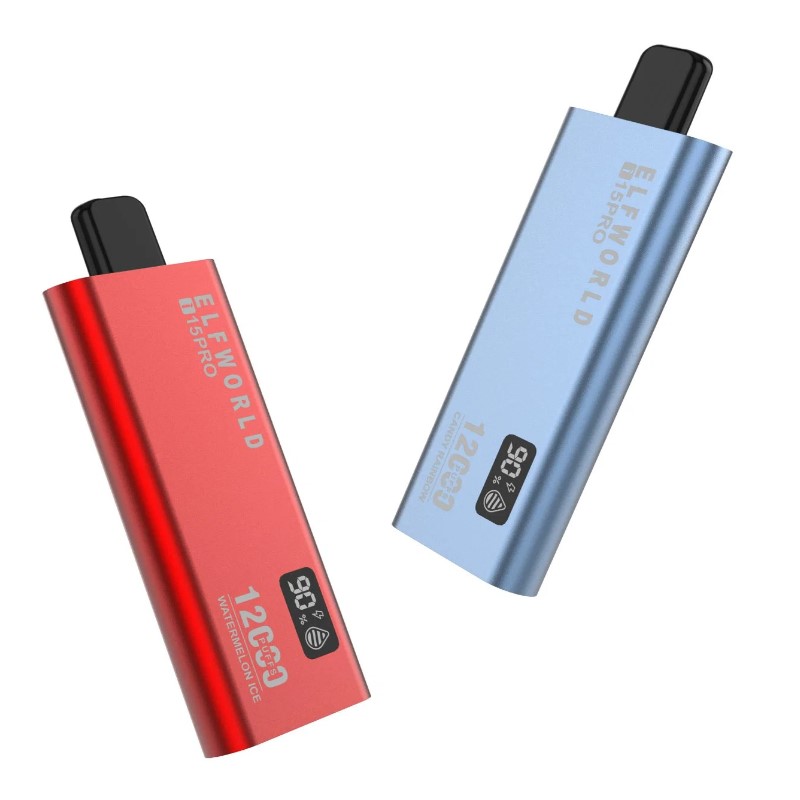 Compact and Portable:
The ELFWORLD I15 Pro is as compact as it gets, fitting comfortably in your pocket or purse. It's the perfect companion for vapers who are always on the move and demand a hassle-free experience.
Satisfying Puff Count:
This disposable vape kit boasts a generous e-liquid capacity, providing you with ample puffs to last the day. No more constant refilling or worrying about running out of juice unexpectedly.
Flavor Explosion:
What sets the ELFWORLD I15 Pro apart is its ability to deliver robust and true-to-taste flavors. The integrated coil and well-designed airflow system ensure that every puff is rich and satisfying. Whether you prefer fruity, cool mint flavors, or classic tobacco flavors, this kit has something for everyone.
Variable Nicotine Strength:
The I15 Pro comes with various nicotine strengths, catering to both those who crave a strong nicotine hit and those who prefer a milder experience. It's perfect for those who are trying to quit smoking or simply enjoy the sensation of nicotine.
User-Friendly:
Using the ELFWORLD I15 Pro couldn't be simpler. It's draw-activated, meaning there are no buttons to press. Just take a puff, and you're good to go. It's the epitome of "ease of use."
Eco-Friendly Design:
Concerned about environmental impact? The I15 Pro is designed with sustainability in mind. Once it's done, you can easily dispose of it properly.
Stylish and Convenient:
The ELFWORLD I15 Pro Disposable Vape Kit comes in a range of stylish designs, so you can choose one that suits your personality. Plus, you don't have to worry about charging, coils, or refills. It's vaping at its most straightforward.
Share Your Thoughts:
Have you tried the ELFWORLD vape I15 Pro? Share your experiences, favorite flavors, and any tips or tricks you've discovered with the community. We'd love to hear from you!