August 23, 2023
Relax artifact: Urban Sugar HHC Disposable Vape
The long-awaited masterpiece of the strong alliance has appeared! Urban Sugar HHC Disposable Vape is a remarkable collaboration between Urb and the esteemed brand Sugar, designed to elevate your relaxation experience.
Each disposable is filled with 1000mg of pure HHC, promising a unique journey to unwind your mind and body. These pre-charged disposables are available in a variety of flavors, offering a delightful range of options to suit your taste preferences.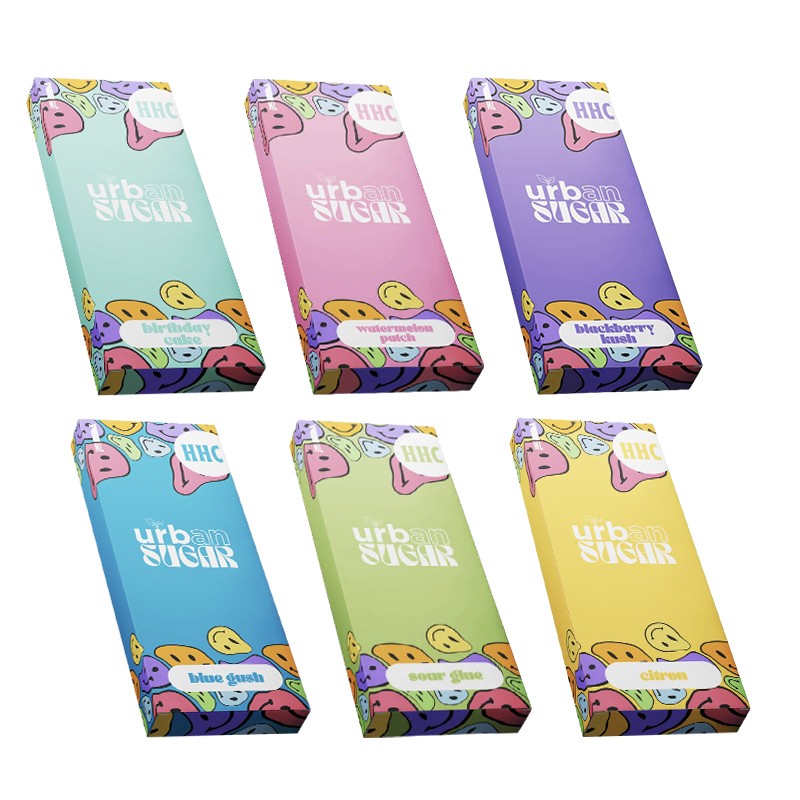 What sets the Urban Sugar HHC Vape apart is its commitment to quality and compliance. Crafted with 100% natural ingredients derived from plants, this custom disposable contains compliant HHC, ensuring a smooth and satisfying experience. With effects akin to Delta 8, Delta 9, and Delta 10, users describe it as a potent and energetic option while maintaining a clear headspace.
Plus, each device blends less than 0.3% of any kind of THC for enhanced potency, ensuring compliance with the 2018 Farm Bill regulations. To further ensure the product's quality, third-party lab testing is conducted, providing you with a sense of confidence in every puff.
A convenient and flavorsome way to unwind is waiting for you at the best vape online stores. Let the collaboration between Urb and Sugar bring you a vaping journey that combines quality, compliance, and delightful flavors in one sleek disposable package.