December 5, 2022
Vessel Wood Vape – Core Series with 510 Battery review
Dear friends, we have introduced you some vaporizer kits from Vessel vape, today we will get a new idea for you. The Vessel Wood Core Vape Pen offers durability and classic elegance in a compact, sleek form factor.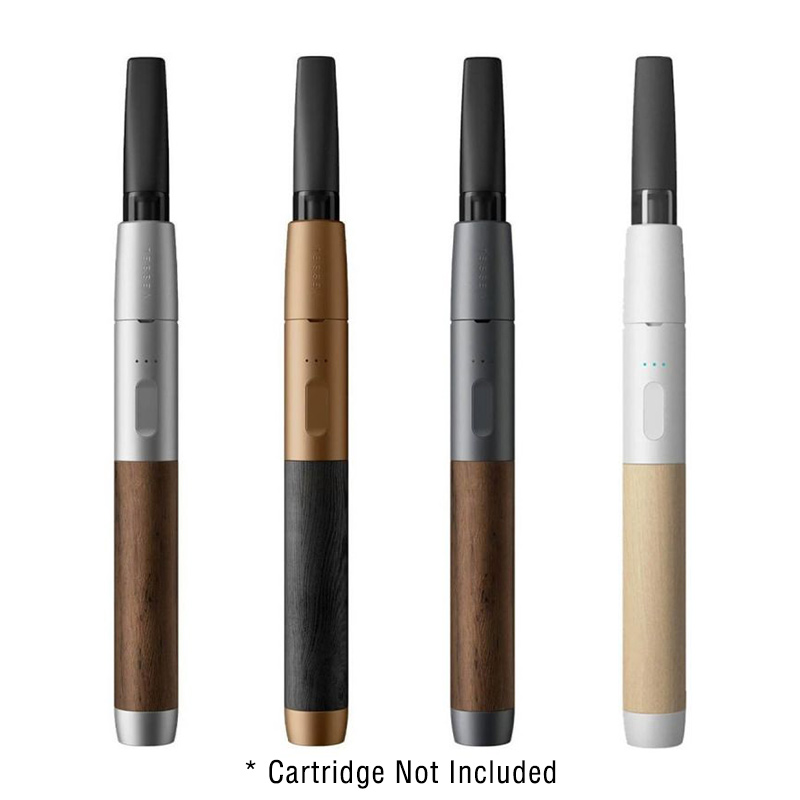 Features:
Features a protected, cartridge drop-in design
Fits most 510 thread cartridges (included cartridge is non-functional and for merchandising purposes only)
Powered by a high-quality 300mAh lithium-ion rechargeable battery core
3-LEDs indicate battery life and power settings
Four power/voltage settings (2.4V, 2.8V, 3.2V, 3.6V)
USB magnetic charging port + cable
Dimensions: 4.3″L x 0.5″D
One year limited warranty
Patent Pending
It's made of real walnut and anodized aluminum and has 3 LEDs that show battery life as well as the pen's power settings, including low (2.8V), medium (3.2V) and high (3.6V).
The pen accepts most 510 threaded cartridges and its snap-in design protects these cartridges from damage. The 300mAh lithium-ion battery cell is rechargeable via the magnetic USB port and included charging cable.
The Vessel Wood Vape Pen puts luxury and long-lasting functionality in the palm of your hand. Discover the Vessel Craftsman range of Vape Pen batteries, this stylish portable vape pen combines solid wood and slate anodized aluminum to create a stunning chassis.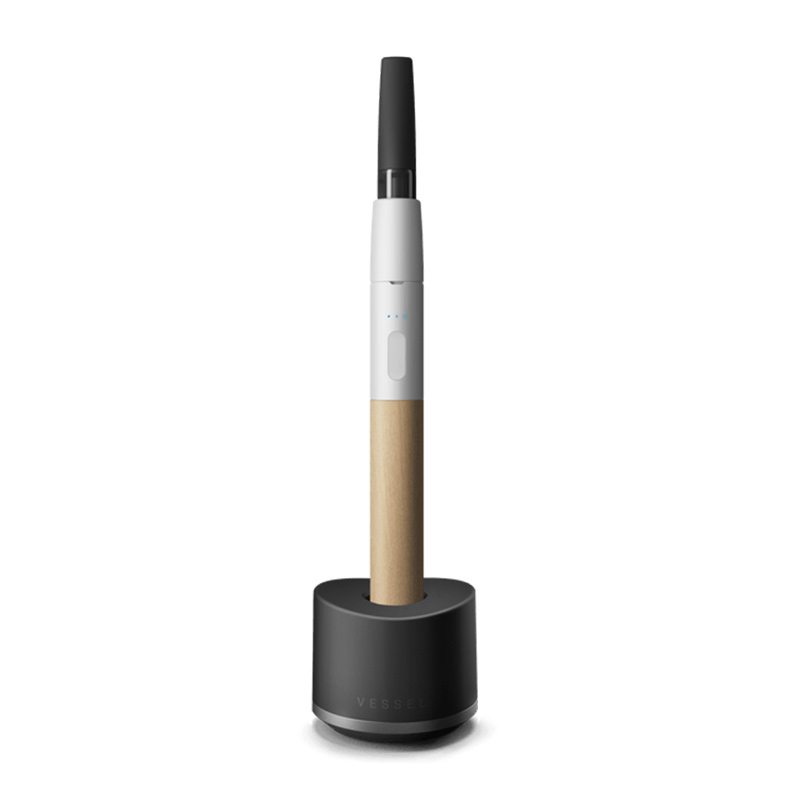 Using solid wood means that every Vessel Craftsman Series vape battery is unique. The Craftsman series has wider transition modules to accommodate wider/larger cartridges.
Summary
The Vessel device comes with an integrated 300mAh rechargeable battery that can be recharged by connecting the USB cable (included in the kit) to the base of the vape pen. Vessel Wood series electronic cigarette pen battery. Combining real walnut (meaning each piece is unique) and slate anodized aluminium, the look is stunning.
Other kits we recommend you:
Vaporisateur Vessel Vista Edge 510-thread – meilleur que Vessel Core ?
Vessel Vista Edge 510-thread Vaporizer – better than Vessel Core?