September 4, 2023
Elevate Your Vaping Experience with Eleaf iJust AIO PRO: The Ultimate Pod Vape
When it comes to finding the perfect pod vape that seamlessly blends style, performance, and convenience, look no further than the Eleaf iJust AIO PRO. This advanced all-in-one vape pen kit is designed to take your vaping journey to the next level, and we're here to delve into what makes it a standout in the world of pod vapes.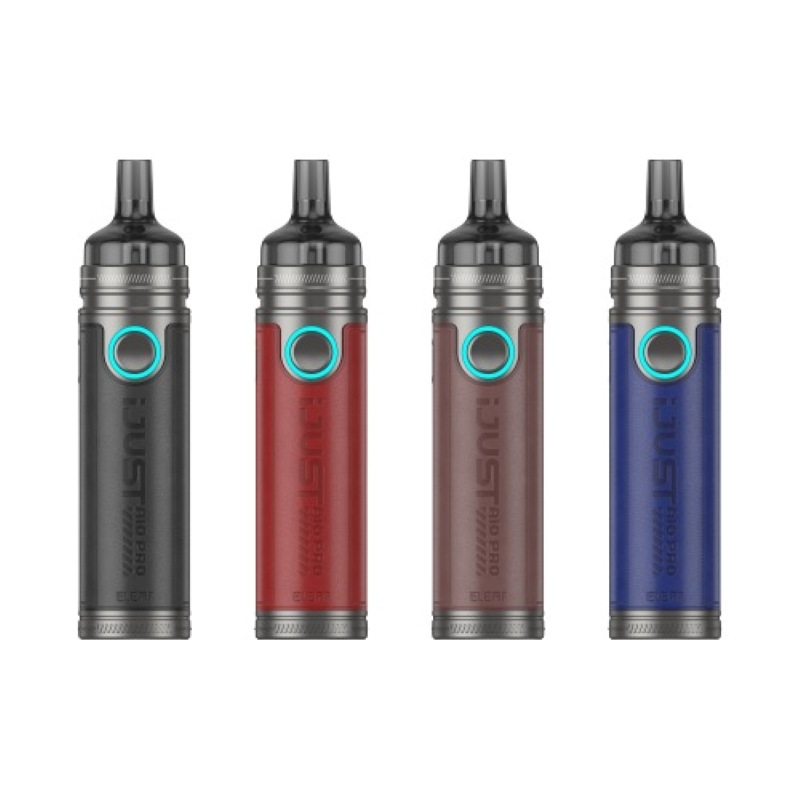 Powerful and Stylish Design
The Eleaf iJust AIO PRO is not your ordinary pod vape. With a remarkable maximum output of up to 70W, it delivers an impressive vaping experience that's sure to satisfy even the most discerning vapers. But it's not just about power; it's about style too. The iJust AIO PRO is designed with a sleek and stylish appearance that's sure to turn heads.
Colors to Suit Your Style
Personalization matters in the world of vaping, and the iJust AIO PRO understands this well. It's available in a range of striking color options, including Black, Red, Coffee, and Blue. Whether you prefer a classic look or want to make a bold statement, there's a color option that suits your style.
Comfortable Grip for Extended Vaping
Comfort is key during those long vaping sessions, and the iJust AIO PRO has you covered. Its design ensures a comfortable grip, allowing you to vape for extended periods without strain or discomfort.
Customization at Your Fingertips
One of the standout features of the iJust AIO PRO is its compatibility with the new EP series coils. Whether you prefer a mouth-to-lung (MTL) or direct-to-lung (DTL) vaping experience, there's an EP coil to match your style. Choose from the EP 1.2Ω, EP 0.6Ω, and EP 0.15Ω coils, each with its wattage range, ensuring that you can tailor your vaping experience to perfection.
Dual Airflow for Precision Control
Say goodbye to one-size-fits-all airflow settings. The Eleaf vape iJust AIO PRO features dual airflow adjustments, giving you precise control over your airflow. Fine-tune it to your liking and enjoy a vaping experience that's uniquely yours.
Fast and Reliable Charging
No one likes waiting around for their vape to charge. That's why the iJust AIO PRO comes equipped with a robust USB-C charging port. It ensures fast and reliable charging, so you can spend more time enjoying your vape and less time waiting for it to power up.
Long-Lasting Battery
A vape is only as good as its battery life, and the iJust AIO PRO doesn't disappoint. With a massive 3000mAh battery, it's designed to keep up with your vaping needs throughout the day. Say goodbye to constant recharges and interruptions; this vape has you covered.
Options to Suit Your Preferences
Variety is the spice of life, and Eleaf understands this well. The iJust AIO PRO is available in different configurations, including 2ml and 5ml options. Choose the one that suits your preferences and enjoy uninterrupted vaping bliss.
In conclusion, the Eleaf iJust AIO PRO vape pod kit is a game-changer in the world of pod vapes. Its powerful performance, stylish design, and customizable features make it a top choice for vapers who demand the best. So, why wait? Elevate your vaping experience with the iJust AIO PRO and experience vaping like never before. Get yours today from the best online vape store and savor the difference.