November 5, 2019
Guides To The Dovpo Topside SQ Mechanical Squonk Mod
There are kinds of vape devices on the market, however, mechanical squonk mods are very few. This time we'll be covering a mechanical squonk mod named Dovpo Topside SQ. It will be available in vapesourcing online store soon, don't miss out on it if you'd like to have a try.
Dovpo Topside SQ Mod is a collaboration between Dovpo, Signature Tips and the Brian from the Vapor Chronicles. You may not hear about the Signature Tips, they are a UK business who create custom Drip Tips and have their own range of pricey mods. It is machined from a solid billet of aluminum and then shot blasted and anodized, bring you a comfortable hand feeling. Since Topside SQ is a mechanical mod, it has no display, controls, or regulation and will just output the power according to the coil resistance.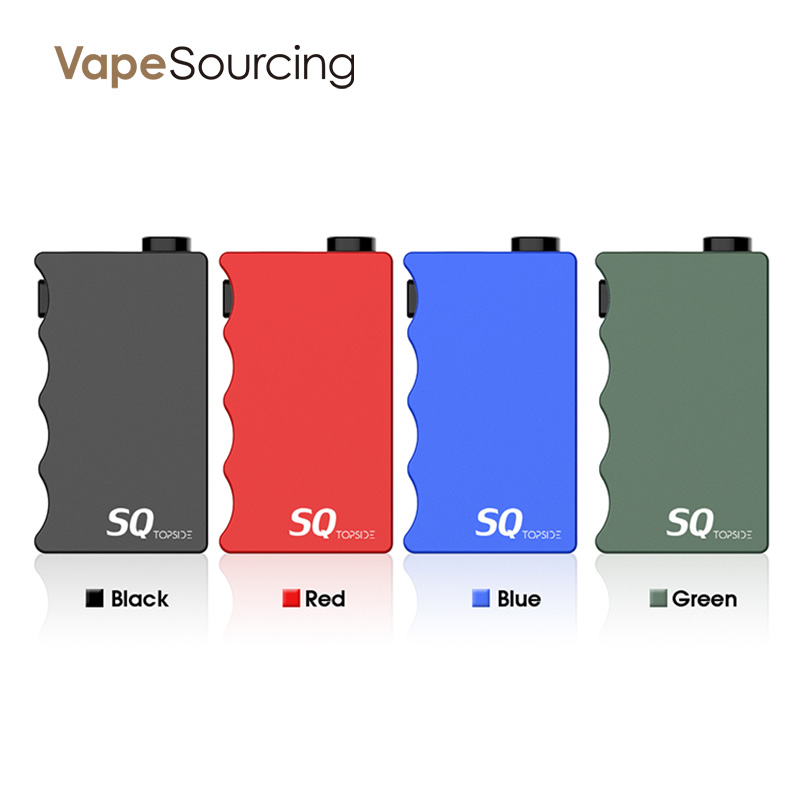 So make sure you are clued up on your Ohms Law and Battery safety if you want to use the Topside SQ safely and to its full potential. To access the battery compartment and the squonk bottle, you just need to remove the side panel that has 28 magnets. Just like other mods of Topside range, the squonk bottles of Topside SQ also have a top refill system to make refilling a cleaner business. And the squonk bottles come in two versions, one version can hold up to 12.5ml while the other version has a capacity of 10ml.
You may also like: aegis squonk cena
Parameters as below
Size: 52.5 x 91 x 27mm
Output: full output mechanical
Silicone Bottle Capacity: 12.5/10ml
Related blog: To Surf On Vapor Waves | Venvii FITT-II Kit 650mAh