April 24, 2020
Mr. Salt-E Strawberry Lemonade Juice + SMOK NOVO Pod
Mr. Salt-E Strawberry Lemonade is a double-tube fruit player: the sweetness of lemonade blends seamlessly with the color of fresh strawberries to provide a powerful fruity vape juice. All juices are infused with nicotine salt to make the inhalation smooth satisfaction.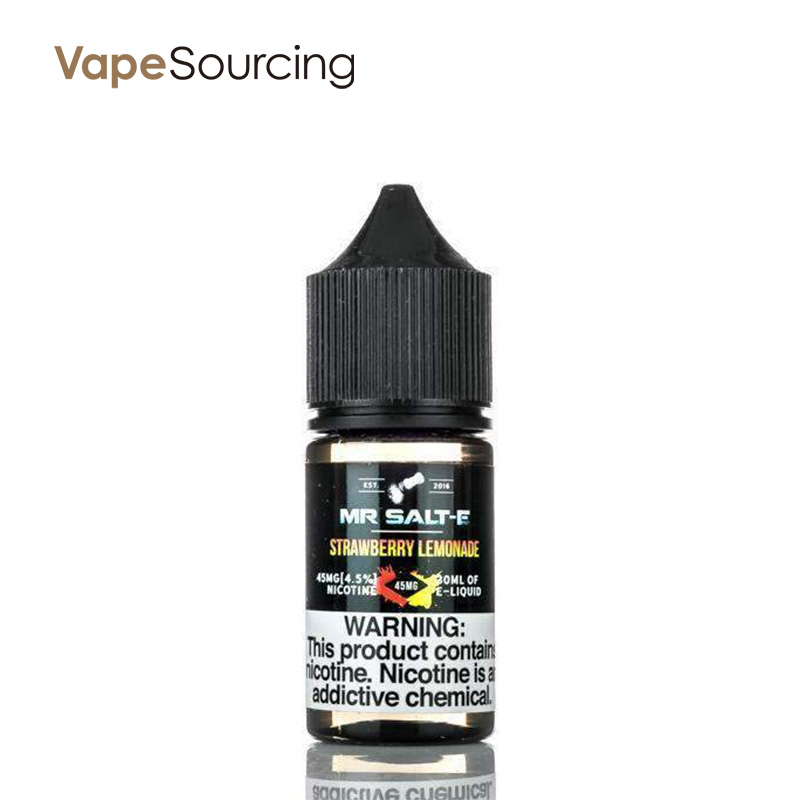 Key Features
30ml vape juice
Nicotine salt formula
Available in 25mg (2.5% nicotine) or 45mg (4.5% nicotine)
Not intended for use with sub-ohm devices
About Mr. Salt-E Strawberry Lemonade Vape Juice
Mr. Salt-E vape's juice is packed in a 30 ml bottle with two nicotine concentrations: 25 mg and 45 mg. Their nicotine salt formula provides a strong cigarette-like nicotine effect without producing a strong free base nicotine. Mr. Salt-E's juice is smooth and full of flavor, satisfying.
Related pod we mentioned:
SMOK NOVO Pod review