December 4, 2020
New creation: VOOPOO Drag X/Drag S + Vmate Pod Gift Set Limited Edition
VOOPOO Drag X Vmate Pod is a gift box set, which consists of an external 18650 single battery Drag X kit/built-in battery DRAG S kit and VOOPOO Vmate Pod kit.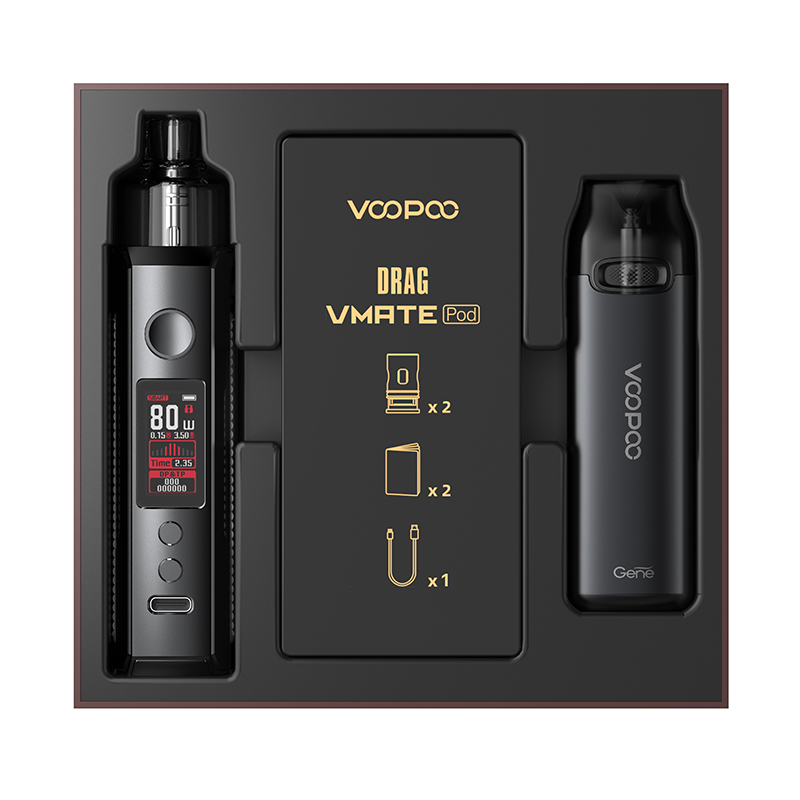 VOOPOO Vmate Pod system kit can be used with built-in 900mah battery, with 17W output and Type-C 5V/1A fast charging.
Specifications:
DRAG X
Power Range : 5-80W
Capacity: 4.5ml
Resistance Range: 0.1-3.0Ω
Output Voltage: 3.2-4.2V
Battery: Single 18650 external battery
Standard Coils: PnP-VM6 / PnP-VM1
Compatible Coils: All of PnP coils
VMATE Pod
Power Range: 17W
Capacity: 3ml
Resistance 0.7Ω
Battery Built-in 900mAh
VOOPOO Vmate Pod uses a 0.7Ω mesh coil, which has a larger heating area and provides rich flavors. The VOOPOO Vmate cartridge has a capacity of 3ml and has an independent one-way condensation space.
The Voopoo Drag X/S Mod Pod kit is made of alloy, leather and PCTG, which has a good hand feel, scratch resistance, sweat resistance and fingerprint resistance. The Voopoo Drag X/S pod kit has an advanced GENE.TT chipset that provides blowing and New SCORE RANKING modes, and continuously unlocks the cloud cover of each suction cup.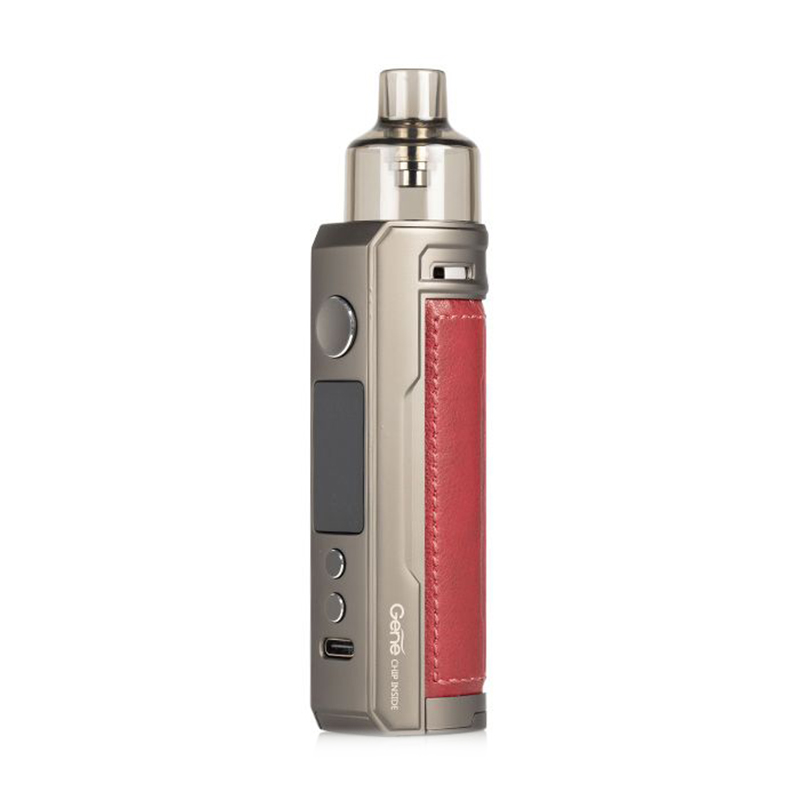 The Voopoo Drag X Pod Mod kit is powered by a single 18650 battery with a maximum output power of 80W. The Voopoo Drag S pod Mod kit can be used with the built-in 2500mah battery and the maximum output power is 60W.
Related pod kits you may like:
geekvape boost rba for sale
geekvape aegis x mod for sale