July 28, 2020
Review: Hcigar VT INPOD – the return of the "old guard"
Further, according to the plan, a very pleasant return – after a long downtime, Hcigar is back in service. These guys have returned with a novelty – a cute pod mod.
Probably the most remarkable thing about him is that he inherited the traits of the previous models of the brand so recognizable and beloved by the brand's fans and became the successor of the most famous VT line – Hcigar VT INPOD.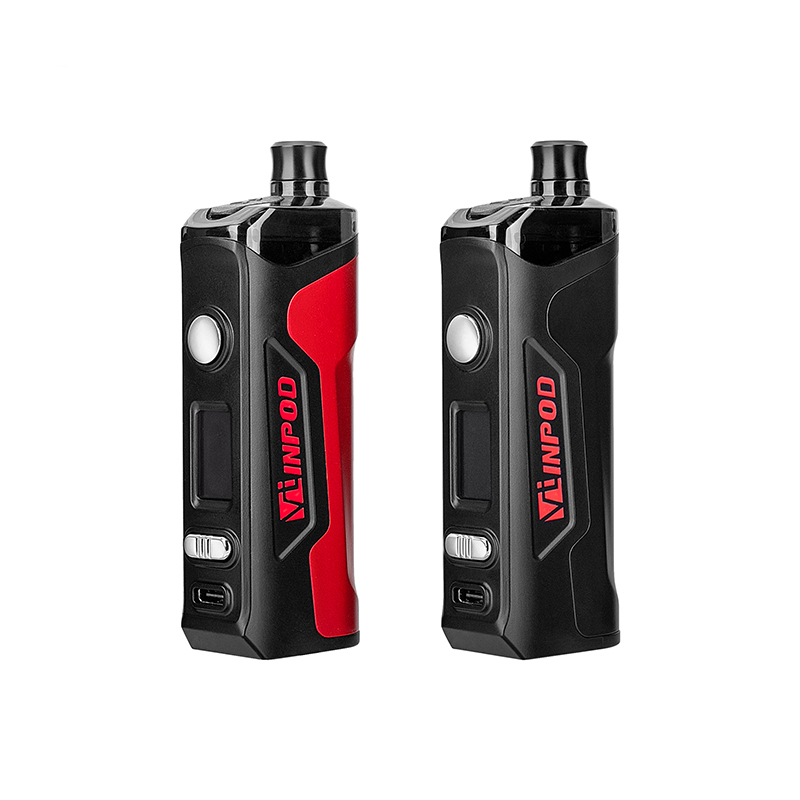 Parameters
Dimensions: 108.6 x 39.4 x 25.3mm
Body material: zinc alloy + plastic
Power supply: built-in 1500mAh
Chipset: Towis chipset
Cartridge capacity: 4.5ml
Evaporator resistance: 0.3Ω
Output power: 5 – 40W
Operating mode: VW
Protection: low / high resistance, overheating, short circuit, overcharge / overdischarge
Connector type: magnetic
Screen / diagonal: monochrome
The appearance of the device is certainly recognizable – as I said, heredity is visible. This is how we notice familiar buttons, color contrast, flowing outlines and a naturally familiar style. On the whole, it turned out quite nicely – I think the "old guard" will appreciate it.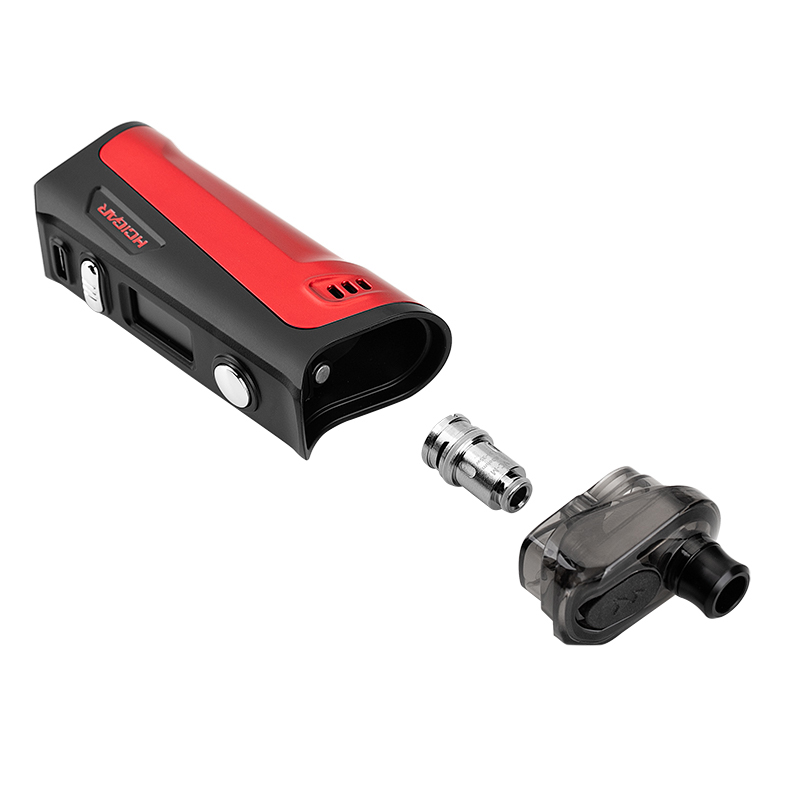 The dimensions are average – as expected, the specimen is not small in height. Only two color schemes are offered – sparsely, perhaps later the developers will be generous with more, although is it necessary?
Removable cartridge of impressive capacity, top filling. The level of the filled slurry can be monitored, albeit not in the most convenient way. Reservoir fixation is magnetic. The drip tip is removable, landing 510th.
The replaceable evaporator is offered only in one version – on the grid – but in double quantity. Regulating the airflow, unfortunately for many, is not provided. The main body is rich in a full control panel.
The fire button is large, set rather high, the display is monochrome (old school people will appreciate it again), the control rocker is at the very base. The Hcigar device is powered by a built-in battery of good capacity.
And here there are two pleasant moments at once – a connector for charging a new sample and a quick charge screwed to it. According to unverified information, the famous, but redesigned, Towis chipset rules the ball inside.
Other pod you may prefer:
buy juul starter kit
buy suorin air ul kit