October 17, 2023
Spaceman 10K Pro: who elevates Your Vaping Experience to Infinity and Beyond!
Are you ready to embark on a vaping journey that's out of this world? Look no further than the Spaceman 10K Pro, a cutting-edge disposable vape that's designed to take your vaping experience to new heights. In this post, we'll dive into the incredible features and benefits of the Spaceman 10K Pro, so strap in and get ready for an intergalactic adventure.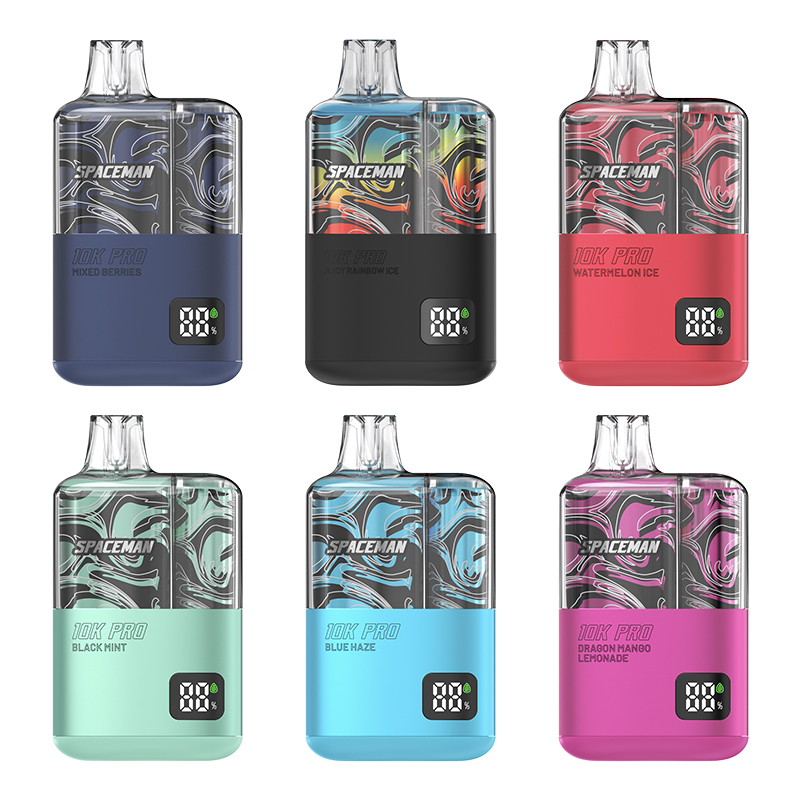 1. Boundless Puff Capacity: The Spaceman 10K Pro is not your average disposable vape. With an astonishing 10,000 puffs of pure vaping pleasure, it's like having a vape shop in the palm of your hand. Say goodbye to constantly running out of juice or changing batteries – the 10K Pro ensures you're covered for the long haul.

2. Otherworldly Flavor Selection: Get ready to explore a universe of flavors with the Spaceman 10K Pro. Whether you're into classic tobacco, sweet fruits, or icy menthol, there's a flavor for everyone. The 10K Pro's flavor profiles are carefully crafted to provide a sensory experience that's simply out of this world.

3. User-Friendly Design: Despite its advanced features, the Spaceman 10K Pro is incredibly user-friendly. It's draw-activated, so there are no buttons to fuss with – just inhale, and you're on your way to flavor nirvana. Plus, its sleek and ergonomic design ensures a comfortable grip, so you can vape for hours without discomfort.

4. Ready for Liftoff: The 10K puffs Pro comes fully charged and pre-filled with your chosen e-liquid, so you can start your vaping journey as soon as you open the box. No need to deal with messy refills or charging cables – it's all about convenience.

5. Sustainability in Space: Concerned about the environment? The Spaceman 10K Pro is designed with sustainability in mind. It's a disposable vape, but it's also recyclable. So, you can enjoy guilt-free vaping while minimizing your carbon footprint.

Don't miss your chance to experience vaping like never before with the Spaceman 10K Pro. It's the perfect companion for both novice and experienced vapers, and it's available now at your favorite online vape store. Blast off into the future of vaping with the Spaceman 10K Pro – your taste buds will thank you!