August 8, 2023
SWFT Icon 7500 Disposable Vape Review: Advanced Ceramic Coils Take the Lead
How did you choose a disposable e-cigarette? Is it just for taste? Pay attention to the coil technology! This is also an important factor affecting your experience! The SWIFT Icon 7500 Disposable Vape we reviewed today is an outstanding product with both flavor and advanced coil technology.
What sets this vape apart is its advanced Ceramic Coil Technology, which ensures a remarkable taste delivery with every puff. Ceramic coils are made from high-grade clay, which is porous and heat resistant. On the one hand, the porosity results in an increased heating surface area, which increases the amount of oil that can be evaporated in a single puff. Ceramic coil cars can provide a more powerful cloud of vapor compared to other coils. On the other hand, the high-grade clay content is pure and will not be damaged at high temperatures, and will not react with e-liquid components to produce pollutants, which makes them more durable than metal coils. Say goodbye to bland flavors, as SWFT Icon pods vape disposable is here to elevate your vaping journey.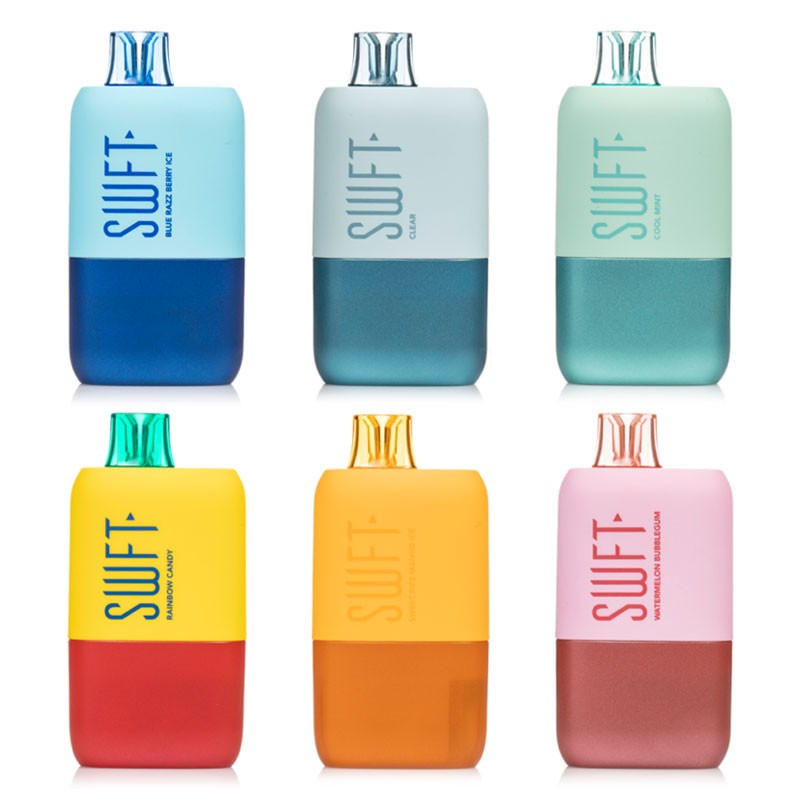 SWFT iCON comes packed with a generous 17ml of 5% salt-nic vape juice, guaranteeing a long-lasting and enjoyable vaping adventure. With each device offering around 7500 puffs, you'll find yourself indulging in rich flavors for an extended period. Worried about keeping track of your vape's performance? Fret not! This cutting-edge device features a convenient digital screen that displays both battery and juice life, making it effortless to manage your vaping sessions.
Powering the SWFT Icon 7500 is a robust built-in 500mAh battery, ensuring you have ample power to enjoy your vape sessions. Thanks to its rechargeable Type-C port, you can quickly rejuvenate your device and dive back into a world of delectable flavors. And speaking of flavors, the SWFT iCON doesn't disappoint in this department either. With a diverse range of up to 20 flavors in the vape store, you'll have the opportunity to explore and find your perfect match.
In conclusion, the SWFT Icon 7500 Disposable Vape is a game-changer in the vaping world. Its Ceramic Coil Technology guarantees an exceptional flavor experience, while the substantial e-liquid capacity and long-lasting battery life ensure countless satisfying puffs. With a sleek design and user-friendly features, this disposable vape is a must-try for both newcomers and experienced vapers alike.