August 11, 2023
Vaporesso LUXE X Pro Pod Kit, Your Gateway To Exceptional Vaping World
Vaporesso LUXE X Pro Pod Vape Kit, a prized and pro-level member of the Luxe X family, is designed to elevate your vaping experience to new heights. Embracing simplicity and power, this device will immerse you in the joy of vaping.
At its core, the LUXE X Pro is fueled by a robust built-in 1500mAh battery, ensuring prolonged vaping sessions. The generous 5ml e-juice capacity guarantees you won't run dry too quickly, allowing you to relish each flavorful puff for at least one week. What sets this pod kit apart is its dual activation mode – choose between the convenience of auto-draw activation or the tactile satisfaction of button activation.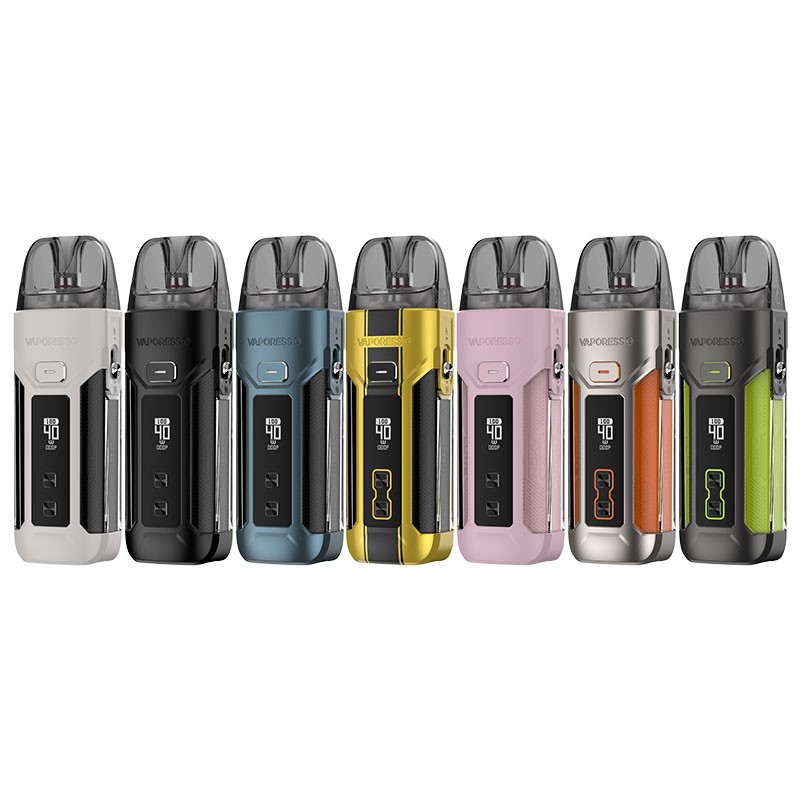 Adjust wattage and airflow with precision, tailoring your vaping style from restricted direct lung (RDL) to mouth-to-lung (MTL) hits. This versatility caters to both seasoned vapers and those new to the scene. The compatibility with LUXE X Series Pods and GTX Coils extends your options, ensuring you can curate your ideal vaping experience.
Sporting a vibrant 0.42″ OLED screen, the vape pod kit displays crucial information clearly, while its sleek design is available in an array of captivating colors, including white, black, blue, pink, dazzling yellow, ultra orange, and gunmetal lime.
In a world of choices, the Vaporesso LUXE X Pro Pod Kit stands out as a true contender, combining performance, style, and user-friendly features. Experience the future of vaping today. And if you're on the hunt for the best online vape shop, look no further. Access the article link now. Our exclusive sale ensures that you can indulge in top-notch vaping products at unbeatable prices.