December 21, 2019
The Follow Up To Ratel-Mechlyfe Ratel XS Kit 80W
Have you ever used the Ratel Pod Mod Kit by MECHLYFE? This time we'll be covering the follow-up to it – MECHLYFE Ratel XS Kit. Just buy from the vapesourcing online shop if you like it.
MECHLYFE Ratel XS Kit basically continues the style of MECHLYFE Ratel in appearance. Powered by a single 18650 battery, it can fire from 5-80W and supports BYPASS mode, VV mode, and TC mode (Ni/Ti). When the battery is low, you can either charge it up via a micro USB port on the bottom of the device or take it out to charge. The front panel of the device is removable, under it is the battery, the adjustment buttons, and the pod cartridge. On the side of the device is where the display screen and firing button is located.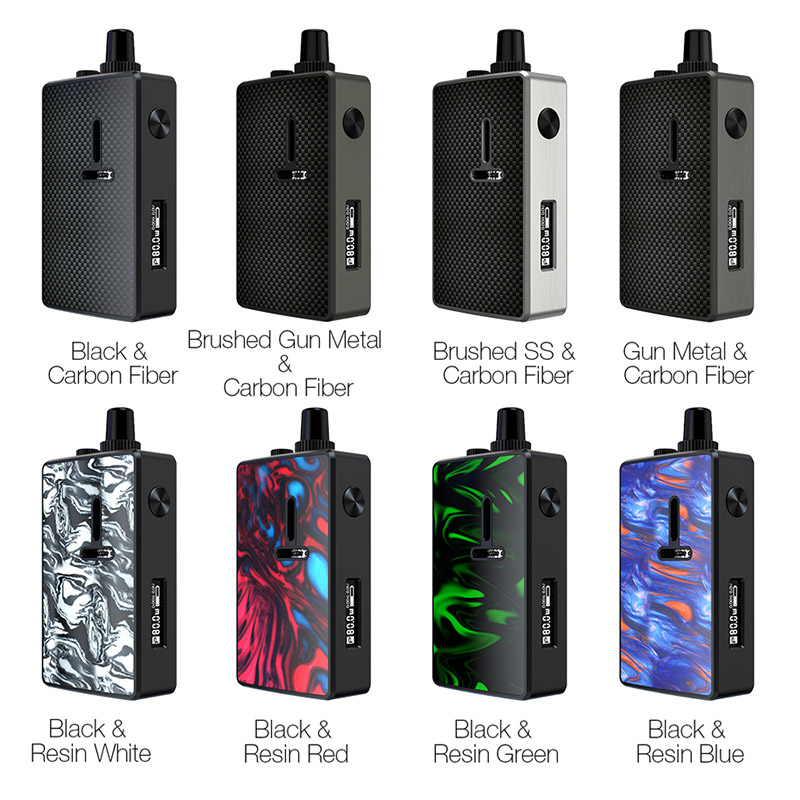 As for the pod cartridge, it can store a whopping 5.5ml and is refilled via an easy top filling port. Like the original Ratel, you can use your own coils. It features a simple two-post build deck, so it won't be a challenge to install coils. Wicking is quite easy too. There are two generously sized wicking channels. Simply fluff your cotton, and gently pack it into the channels, and you're good to go. Airflow is adjustable too, so if you wanted a DTL or MTL vape, you sure can with this one. All in all, the Ratel XS is definitely worth a shot.
You may also like: voopoo navi near me
Parameters as below
Material: Aluminum/Resin
Size: 87mm x 52mm x 25mm
Battery Type: 1x 18650 battery (Not Include)
Power: 5-80W Adjustable
Temperature: 200℉-600℉
E-liquid Capacity: 5.5ml
Drip Tip: 510 Drip Tip
Refill: Top-refill system
Modes: BYPASS/VV/VW/TC/Ni/Ti
Build Deck: Single Coil
Voltage: 0.5-8V Adjustable
Resistance Range: 0.05-3.5ohm
Related blog: Different Mouthpieces & Pods | Joyetech eGrip Mini Kit 420mAh